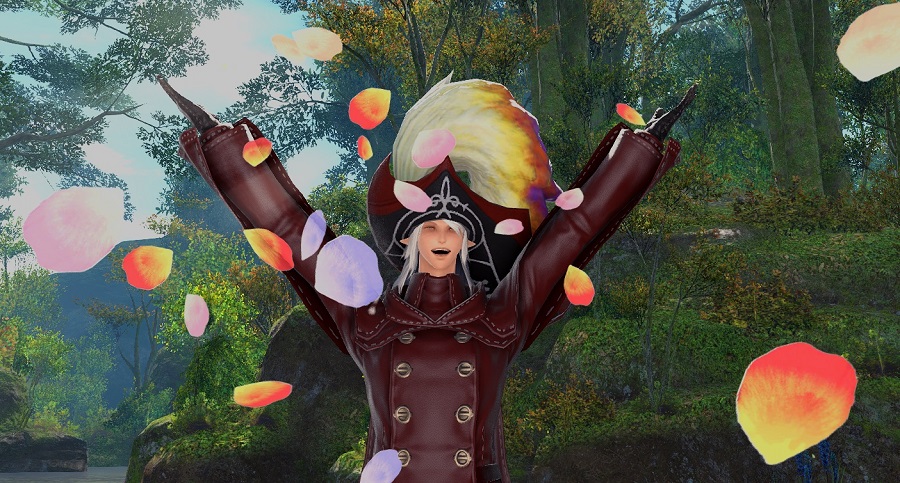 Three years ago today, I relaunched the Spot of Mummery Tumblr as my FFXIV writing and interaction project. To all the friends and folks who have joined Amon and friends on their journey – thank you so much!
I say "relaunched" because the first time I tried creating a FFXIV RP Tumblr for Amon, it didn't last. For whatever reason – the atmosphere of the RP community or just my lack of planning (maybe both) – I found it very difficult to introduce my story to the Tumblr folks.
I wrote a bit about that experience, and how I almost deleted Amon's character in FFXIV here on the 1 year anniversary post and the 2 year anniversary post. Since I've already chatted about this in the past, I won't belabor the topic this year!
Back in December, I decided to expand upon the foundation of the Spot of Mummery story and project. I created a WordPress blog, for one, and copied over much of the non-interactive content to it.
I also started to meet new folks on Twitter and develop the Spot of Mummery account there.
Having a WordPress blog allows me to work on sub-projects such as the Tea and Tomes Shop and the FFXIV RP Directory. I also want to blog about topics that have to with MMOs, creativity and RP in MMO games (specifically FFXIV).
I'm also working on revising and reposting Amon's story – Spot of Mummery – both on the main site and on the Royal Road website. Not to mention, Scylla and I are still writing upcoming content for the story!
It's hard to believe that three years later, the tales about a silly Allagan Bard are still rolling along. Thank you again for each comment, ask, tweet, like, follow – If I can offer you a smile on your dash or stream in return, then I feel this has all been a success.
May there be much more Mummery to come!