February 2019
Fortunes
Posted on: February 2, 2019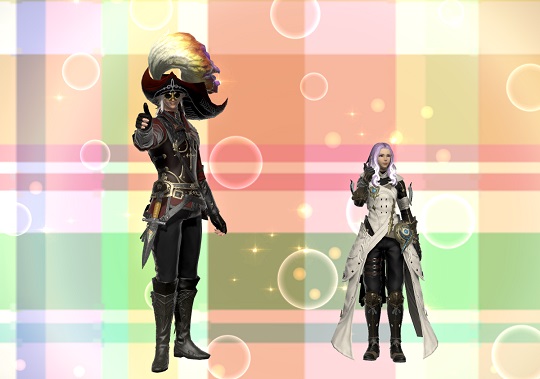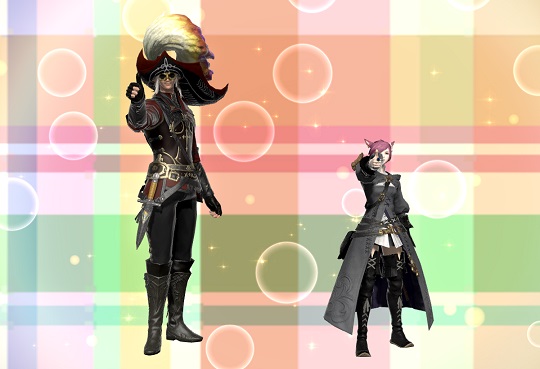 Seems like no matter who you are, the way to Amon's heart is through food. Pretty accurate.
New Friend
Posted on: February 4, 2019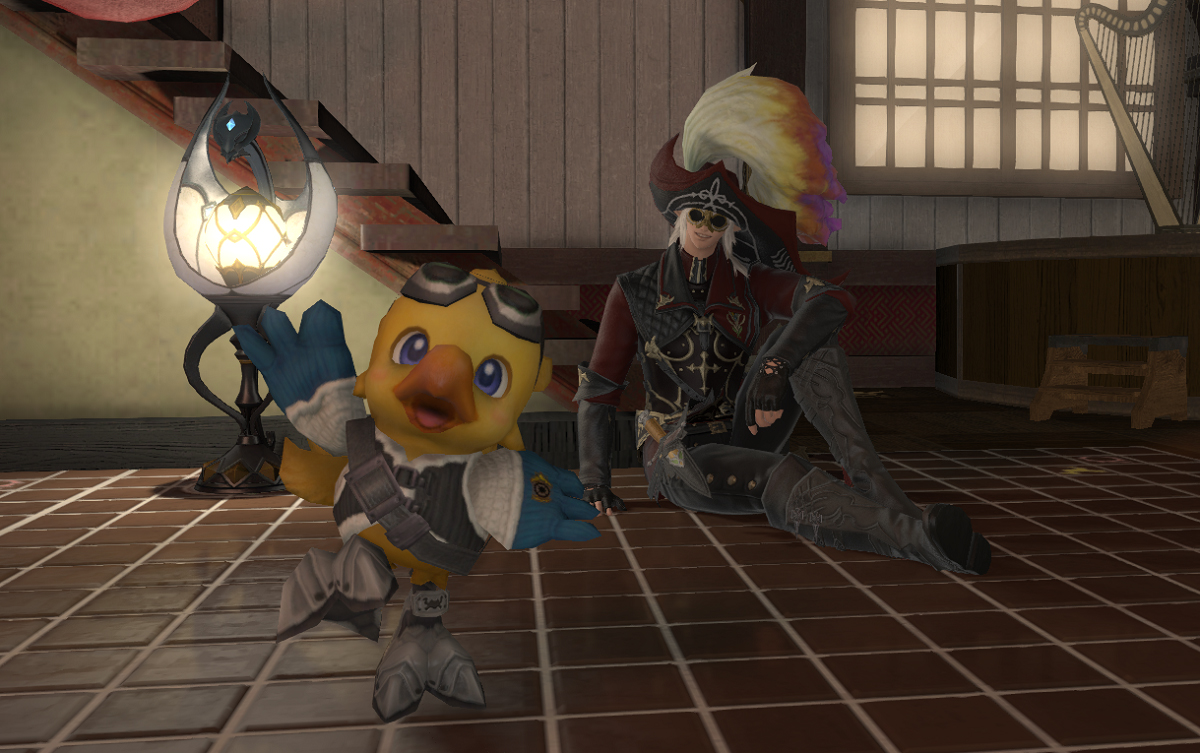 Amon has a new friend! Yes… I'm slow in finishing Alphascape. But hey, I did it! One of my favorite endings to a raid so far!
Odin Barding
Posted on: February 7, 2019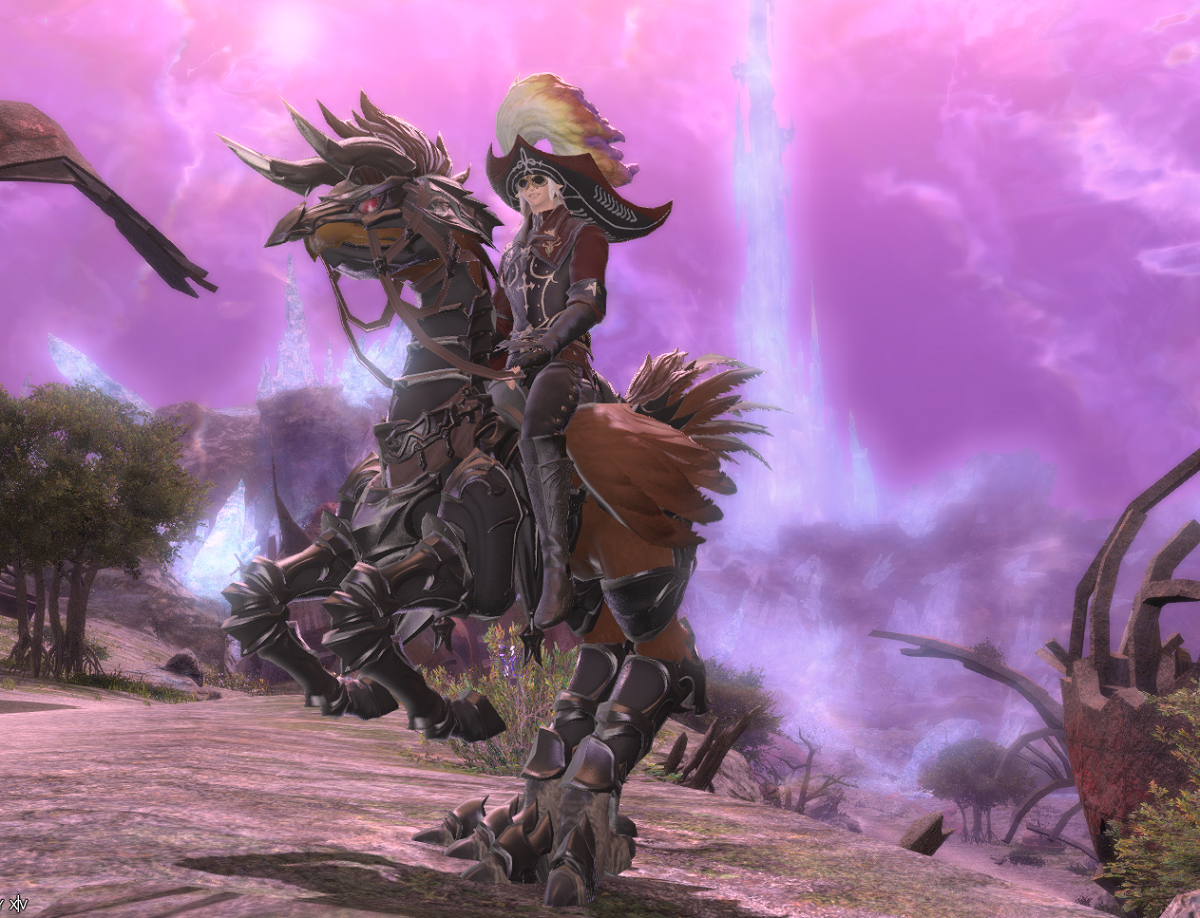 Gave Odin the smackdown tonight. Got some nice barding. Fair trade!
OMG
Posted on: February 9, 2019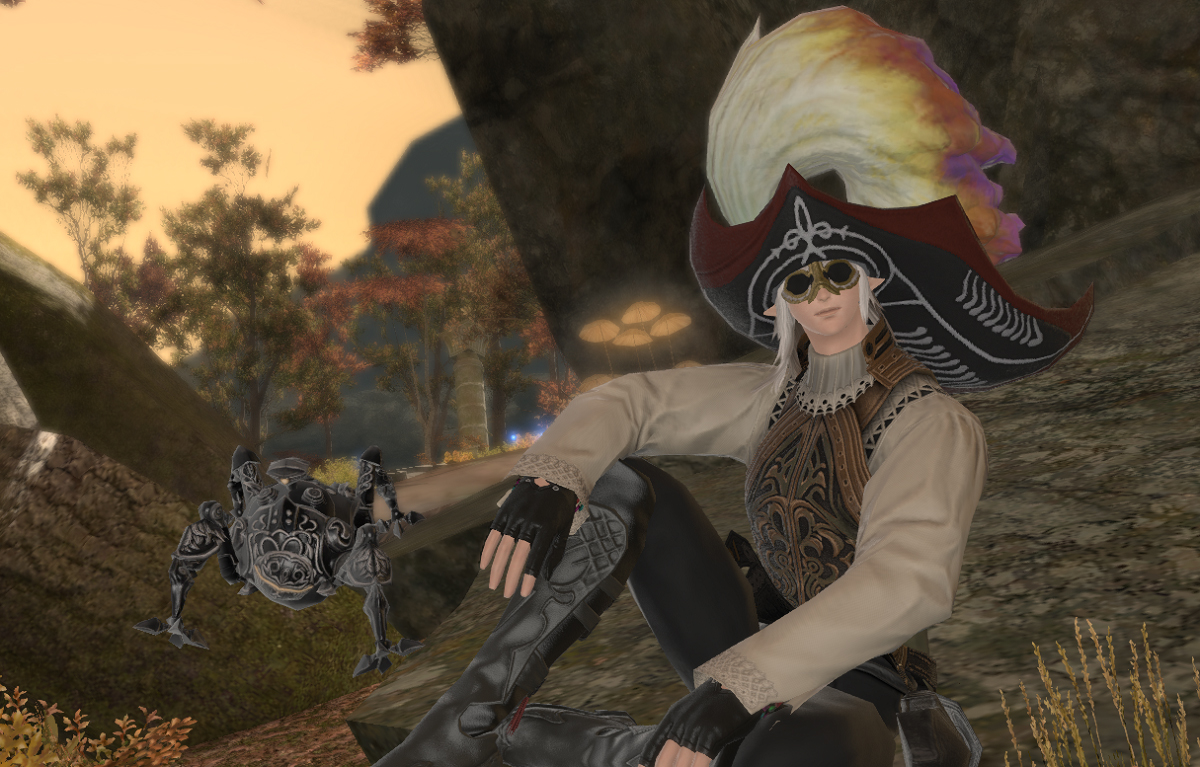 I made another new friend today… well, at least I think it's a friend.
Amon's Lab
Posted on: February 13, 2019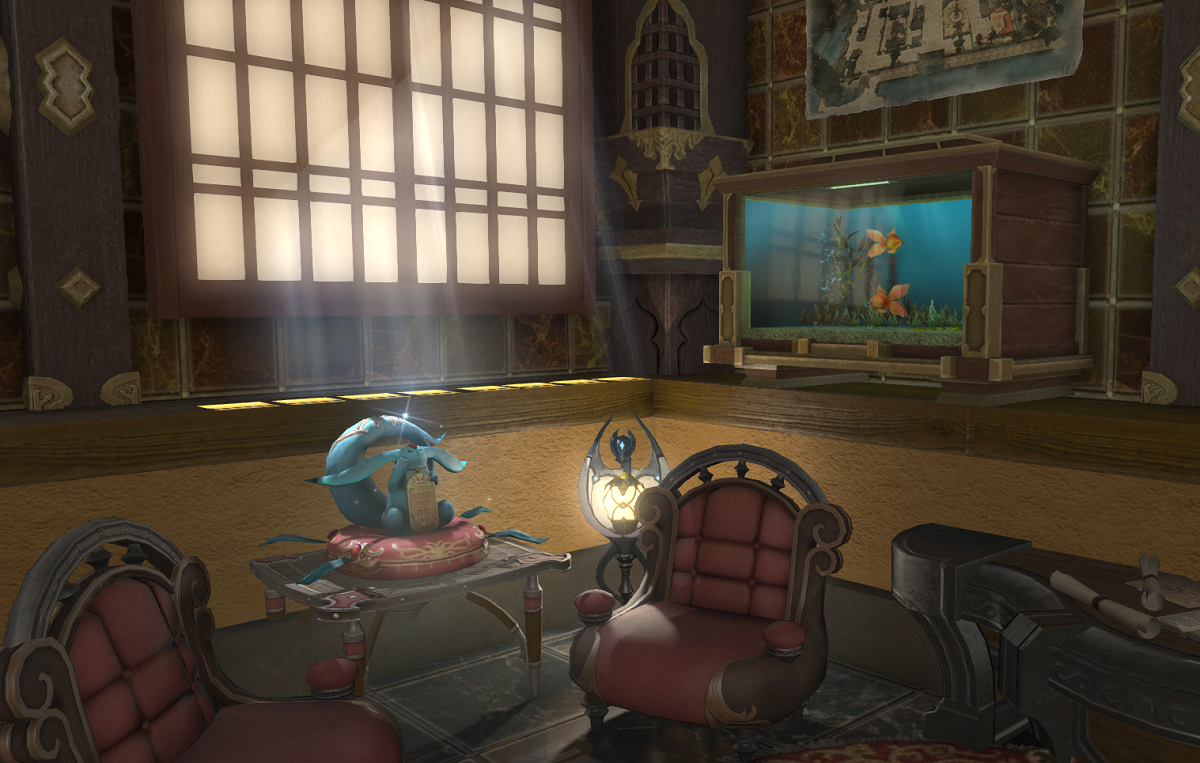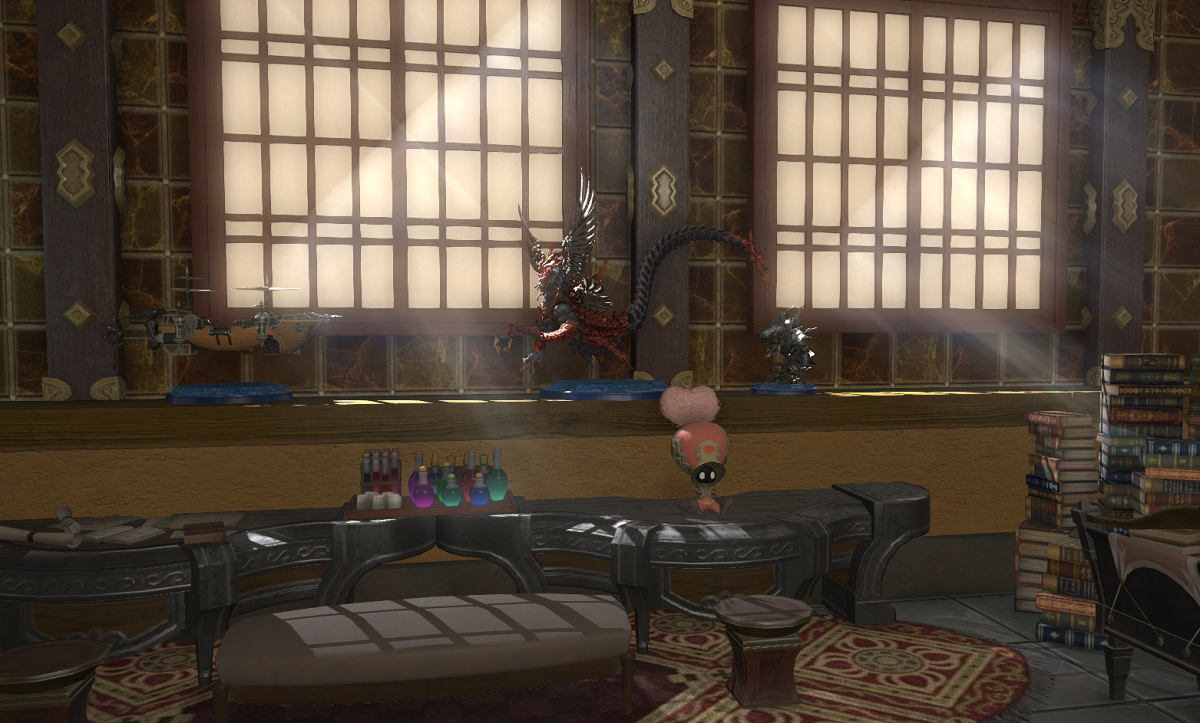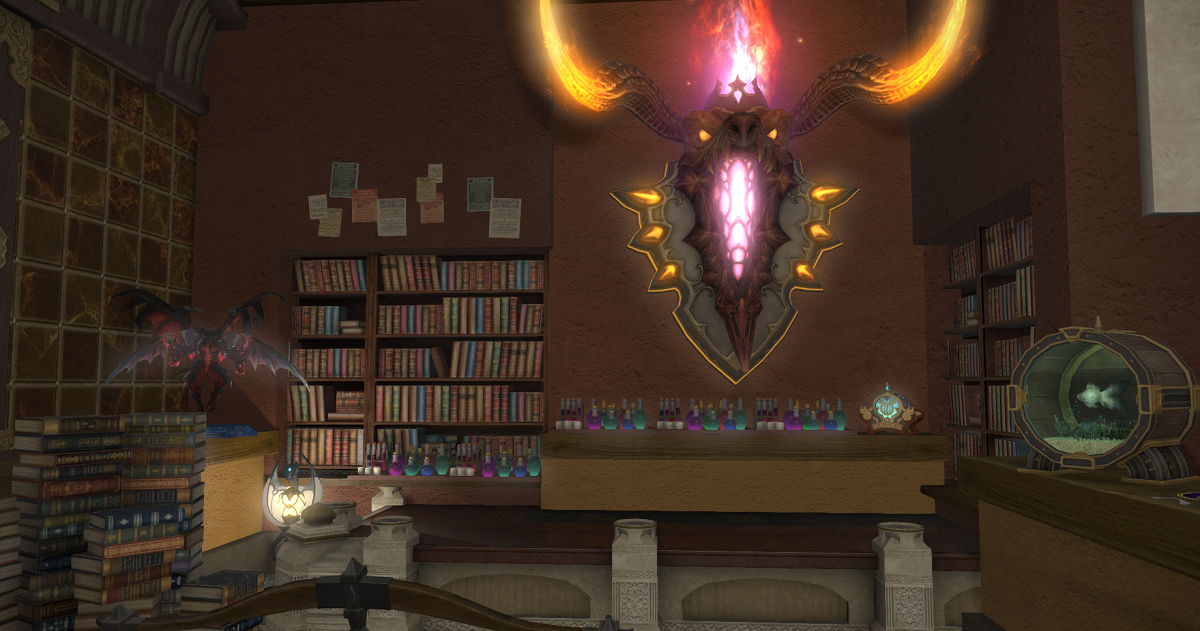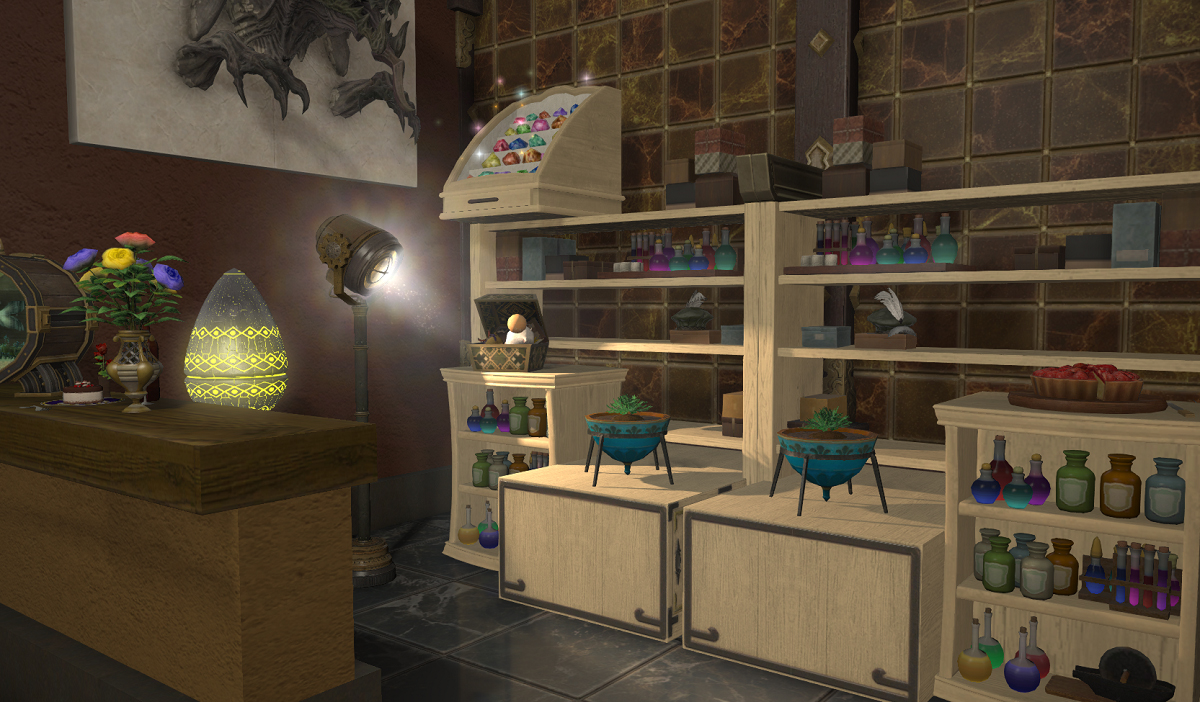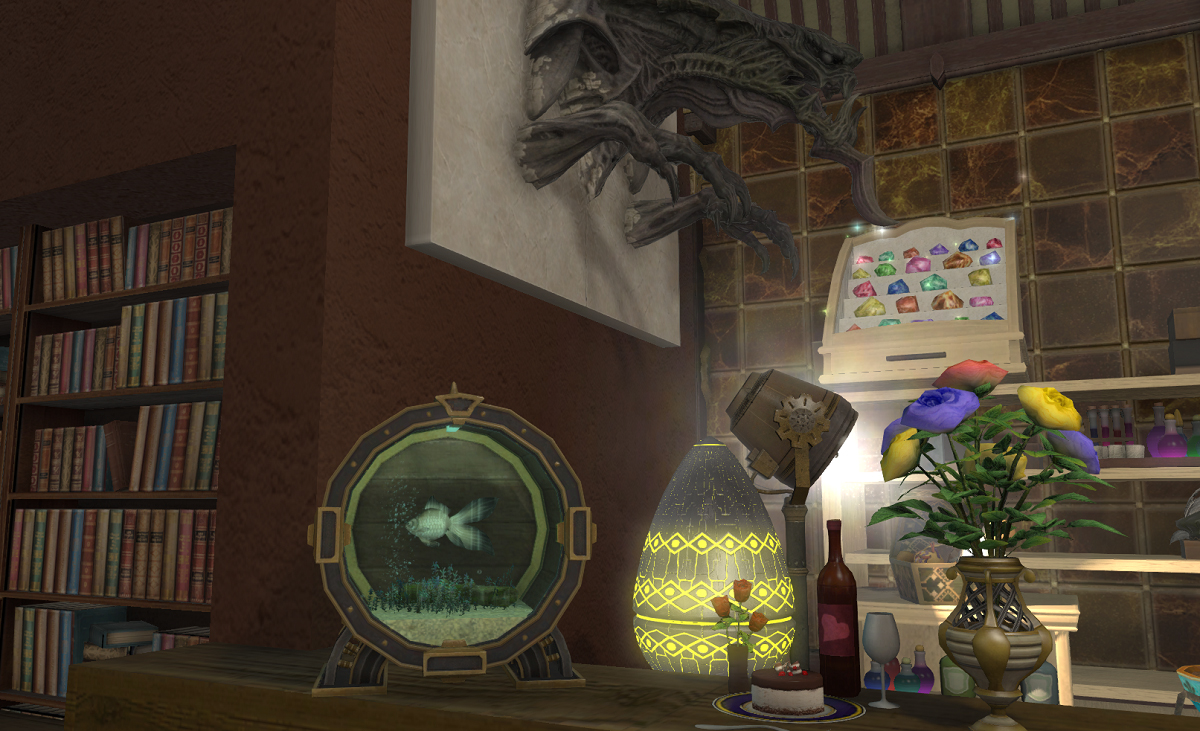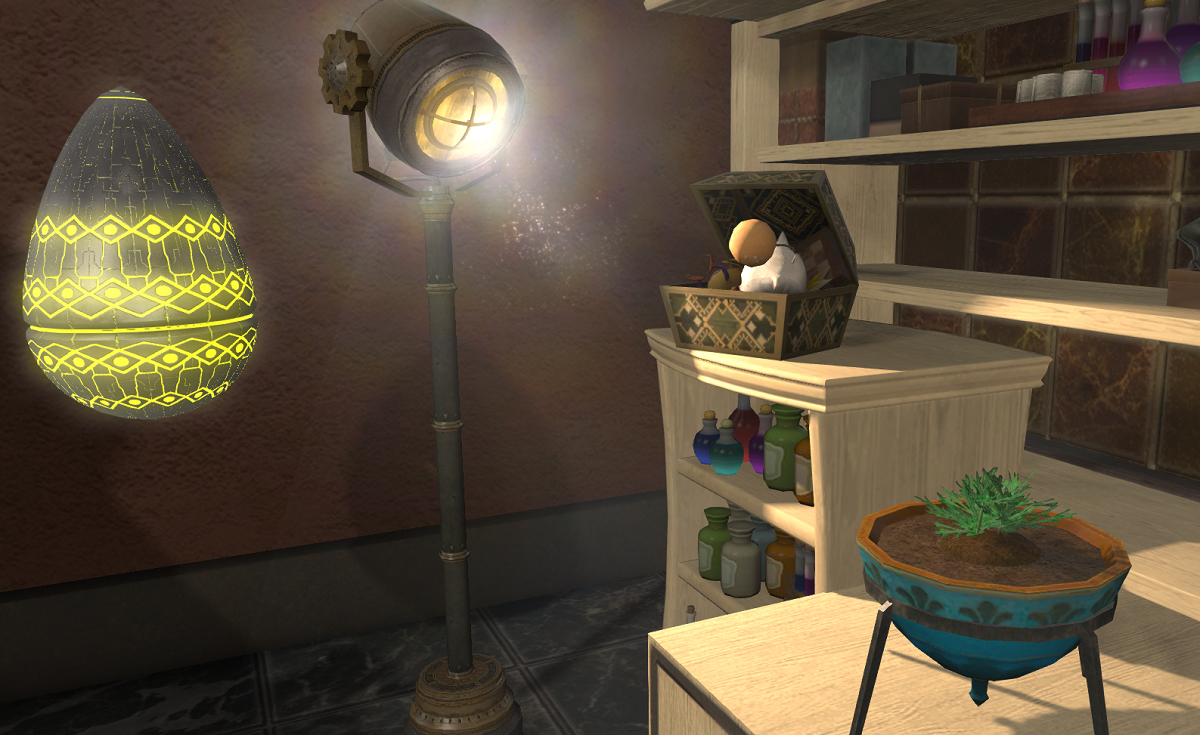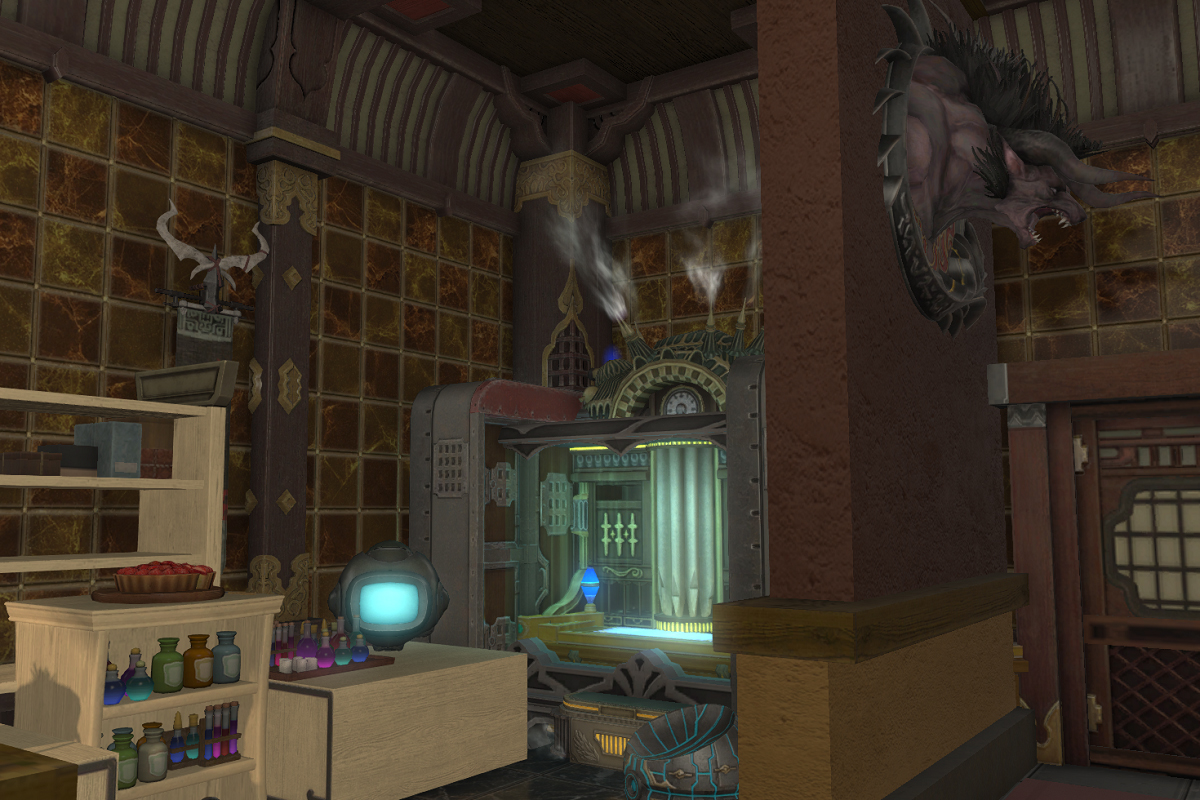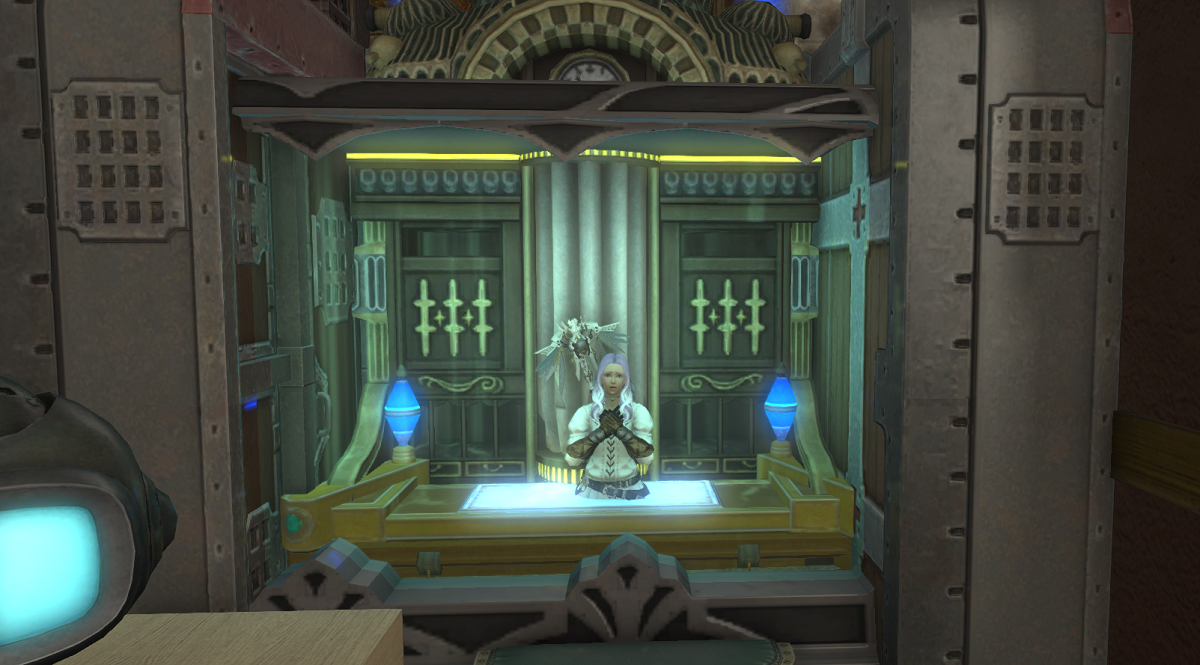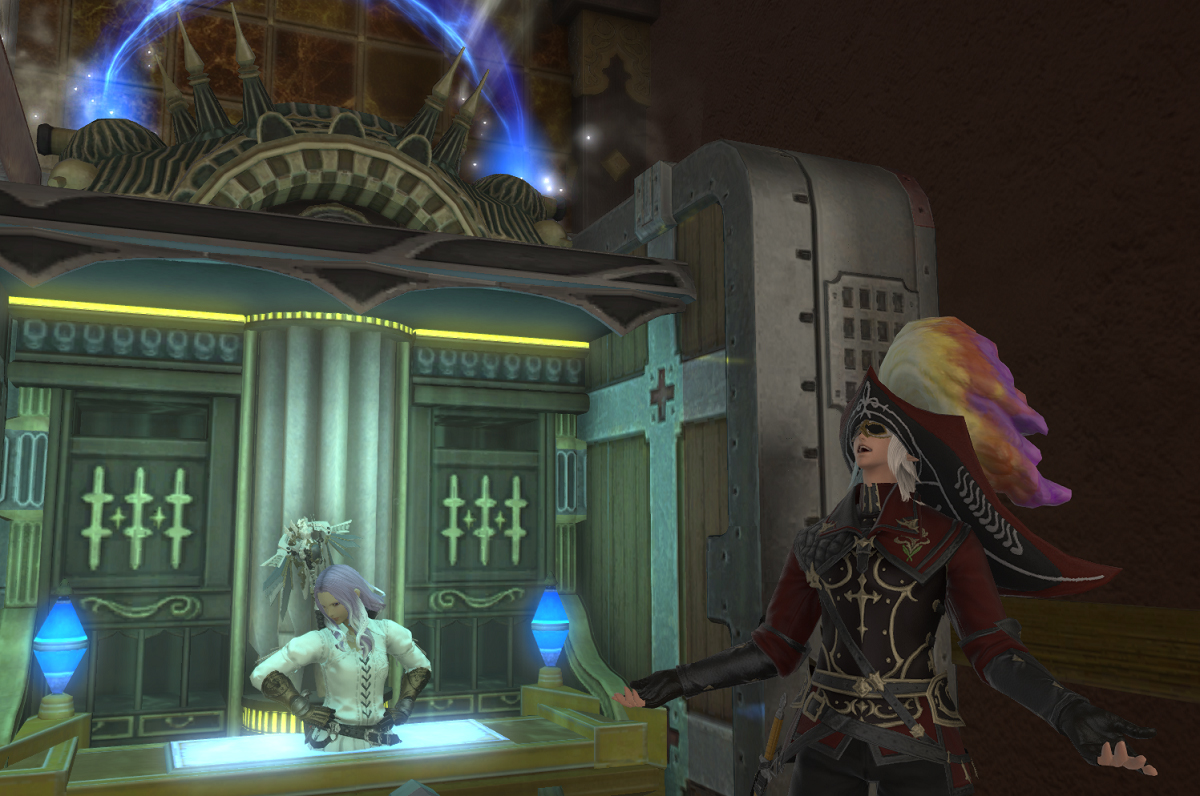 I'm not 100% done with Amon's Lab, as I know I'll keep adding odds 'n ends to his model collection. But I did finally craft his Behemoth trophy tonight, and have most of the major pieces in place.
He's got a library, a performance stage, a study and a lab area – complete with a holding tank!
Oops… looks like Scylla got stuck in there. I wonder how? >_>
Happy Valentione's Day!
Posted on: February 14, 2019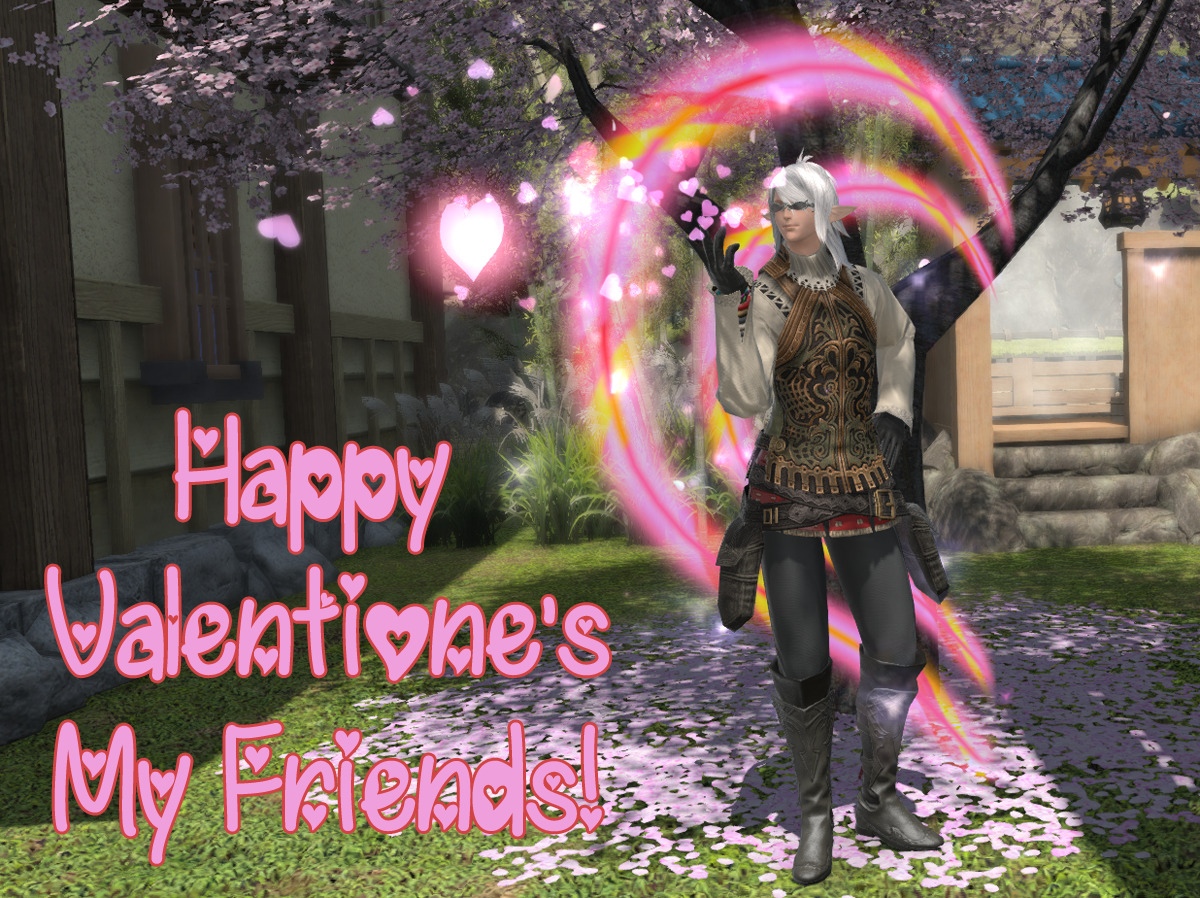 May you have a Happy Valentione's… even if you only have half a heart (like Amon).
FC House Yard Makeover!
Posted on: February 16, 2019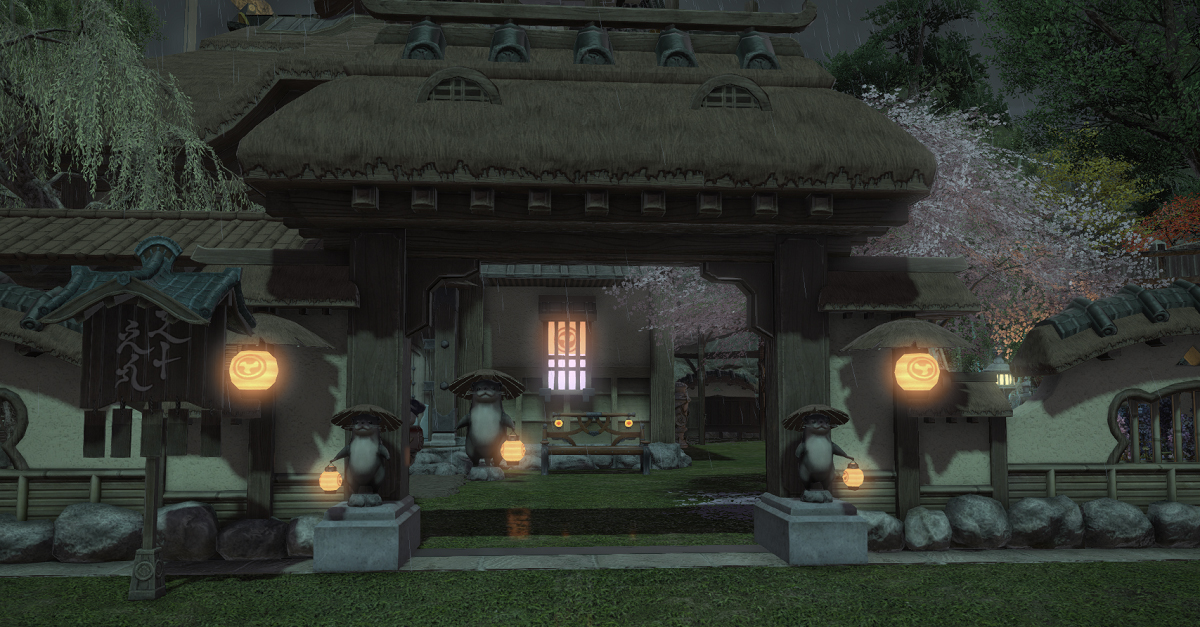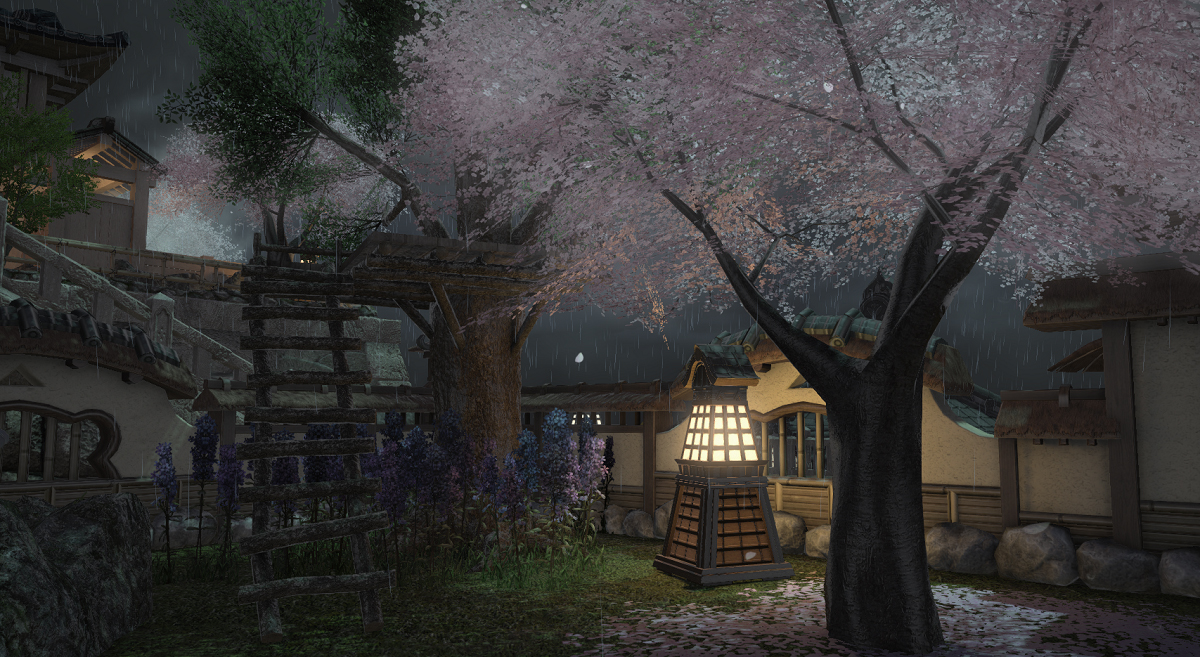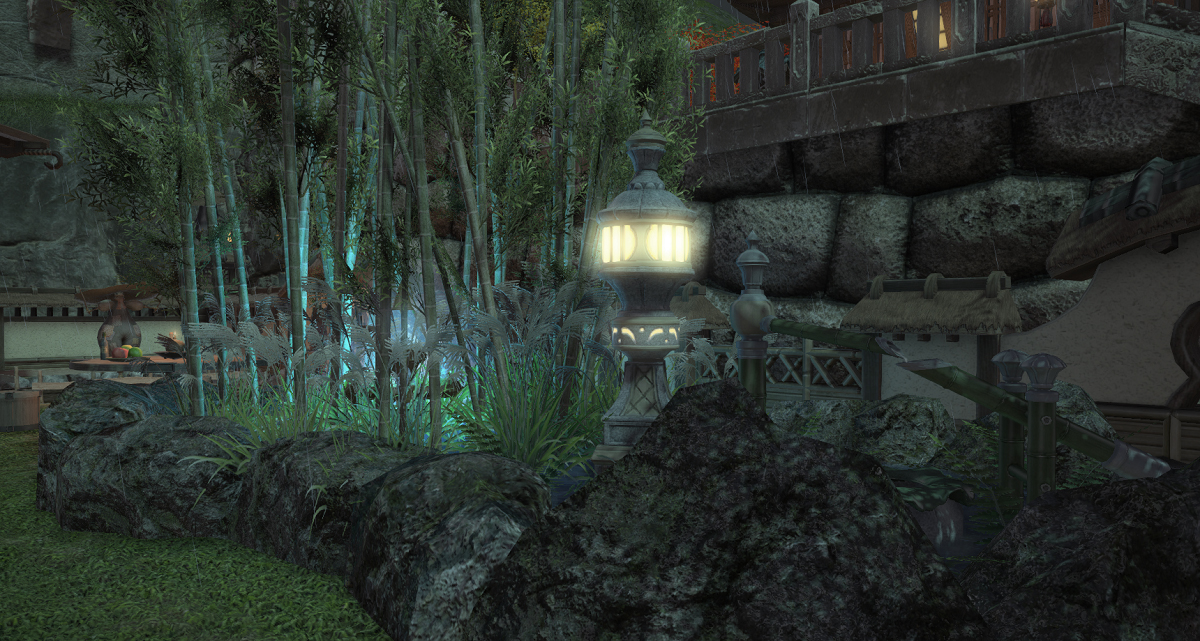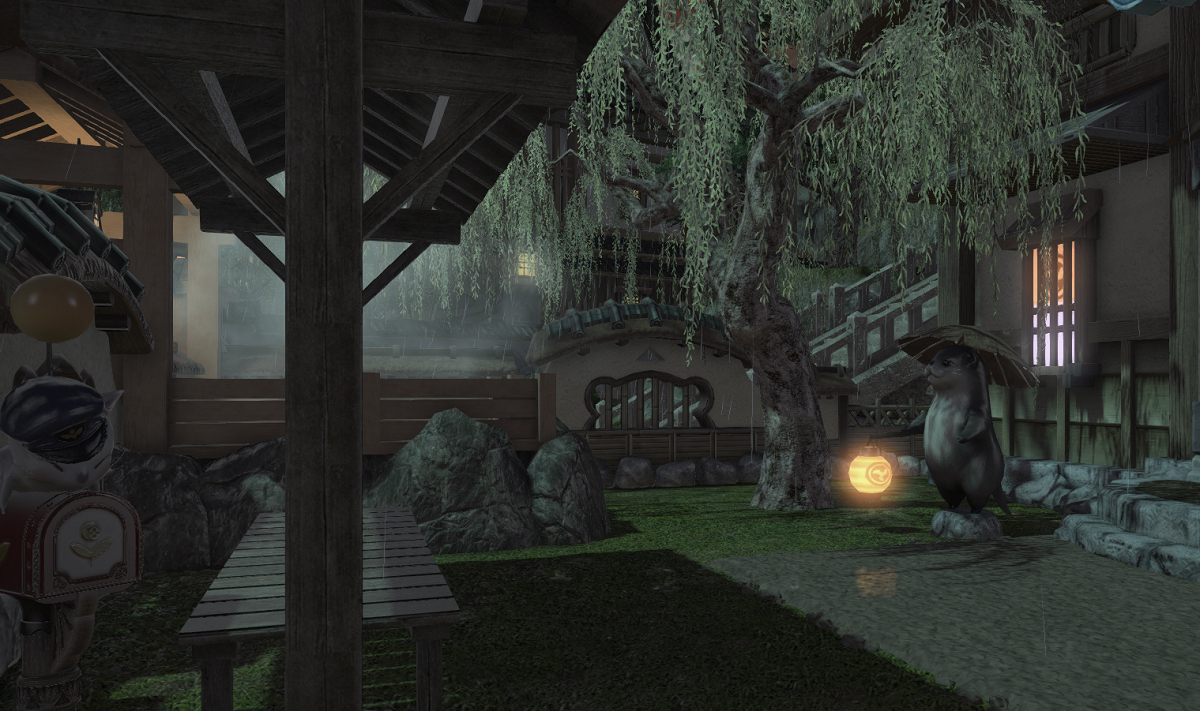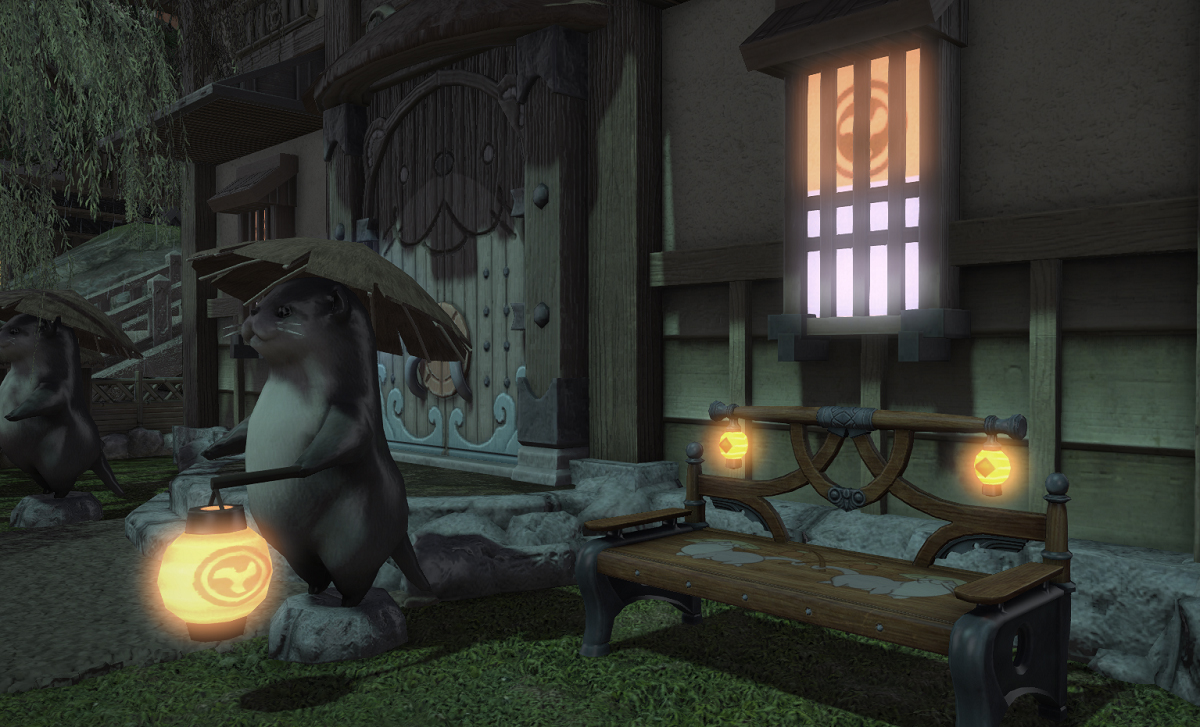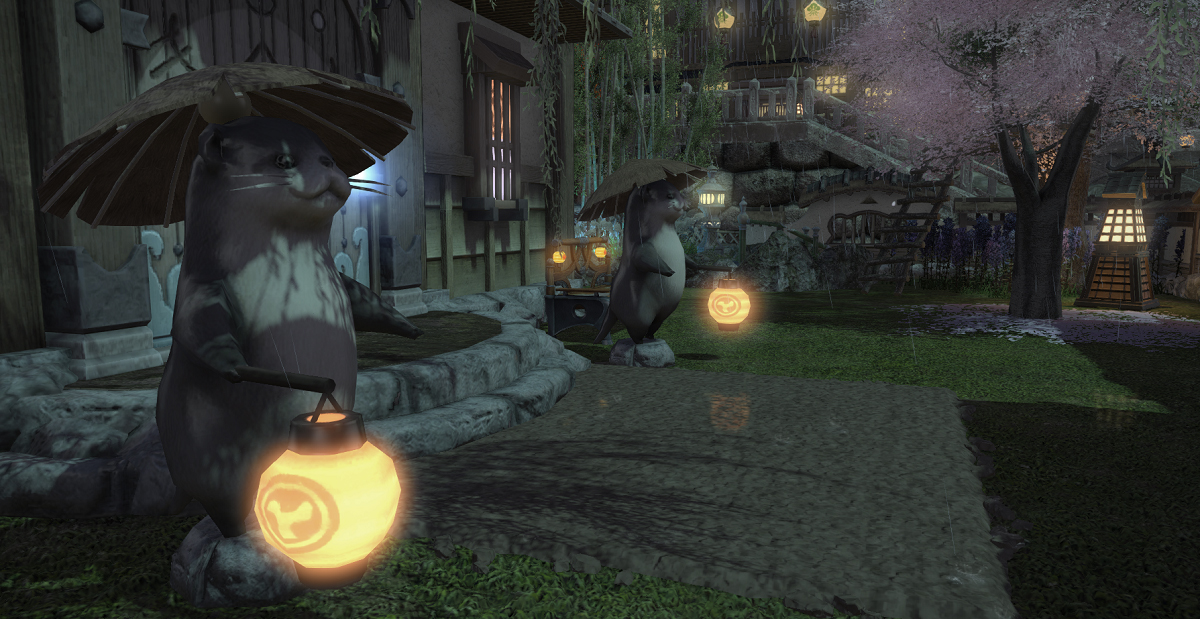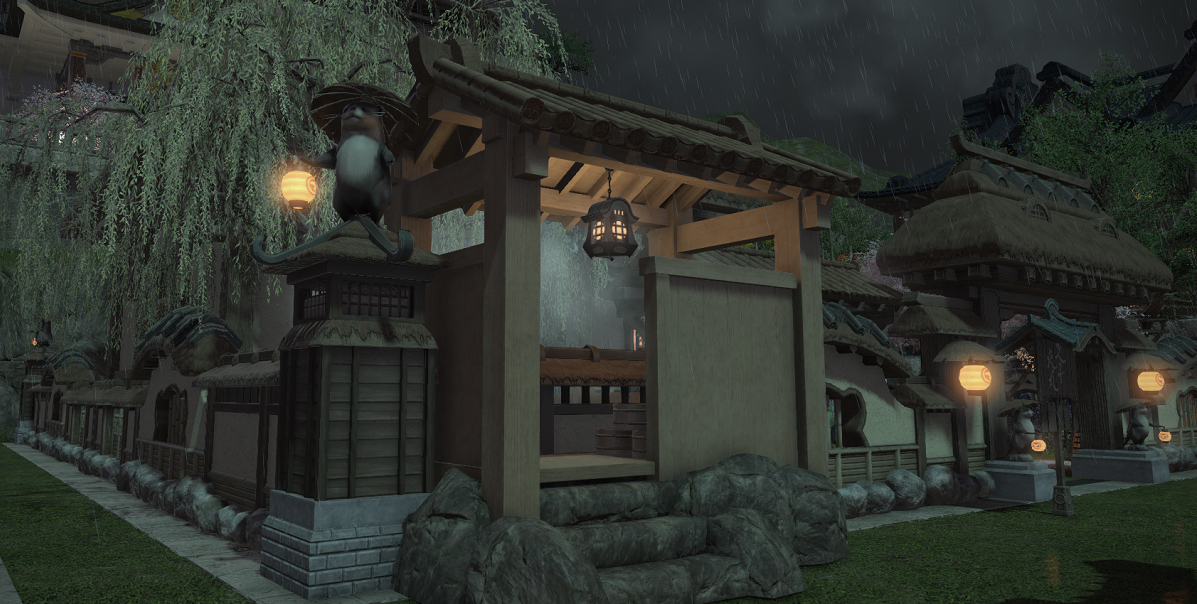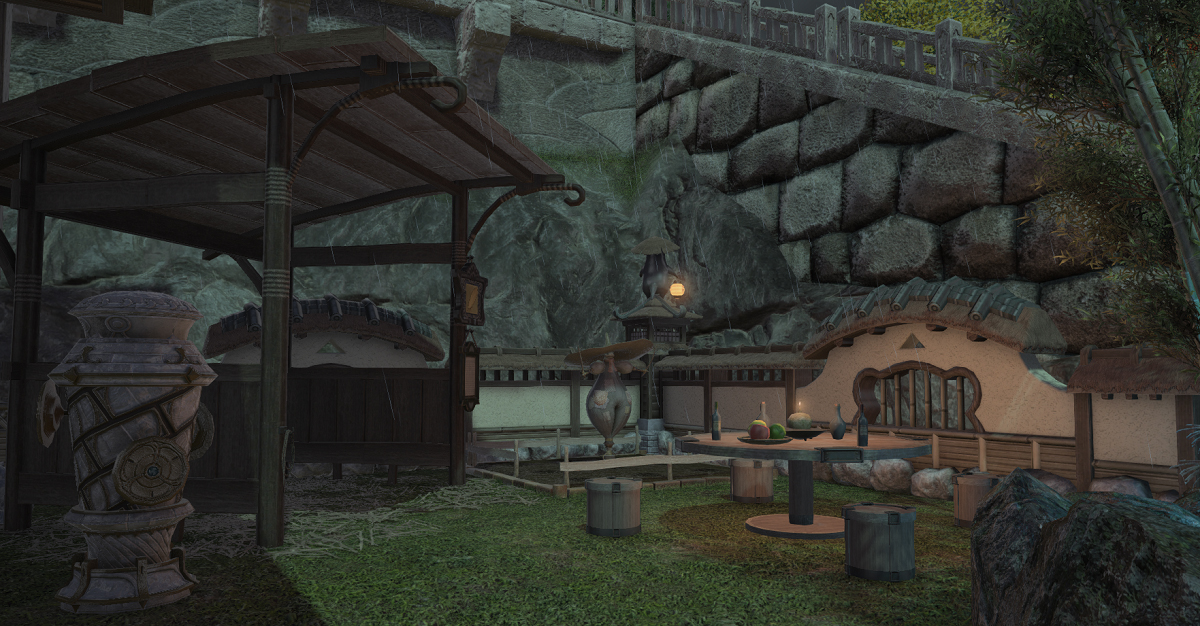 I've been holding on to a few outdoor items to work on a makeover for our FC house's yard, and finally just got it done last night. I realize the pictures above were taken at night while it was raining, but I almost think it adds to the atmosphere a bit!
Homewood Cottage is decorated, tagged as RP, and always open to friend visits. The personal rooms still need a lot of work, but Amon's Lab is also open. When we're online, there's usually someone hanging out or passing through, so feel free to say hi!
Plot 14, 14 Ward, Shirogane
Amon Picture in Syrcus Tower
Posted on: February 25, 2019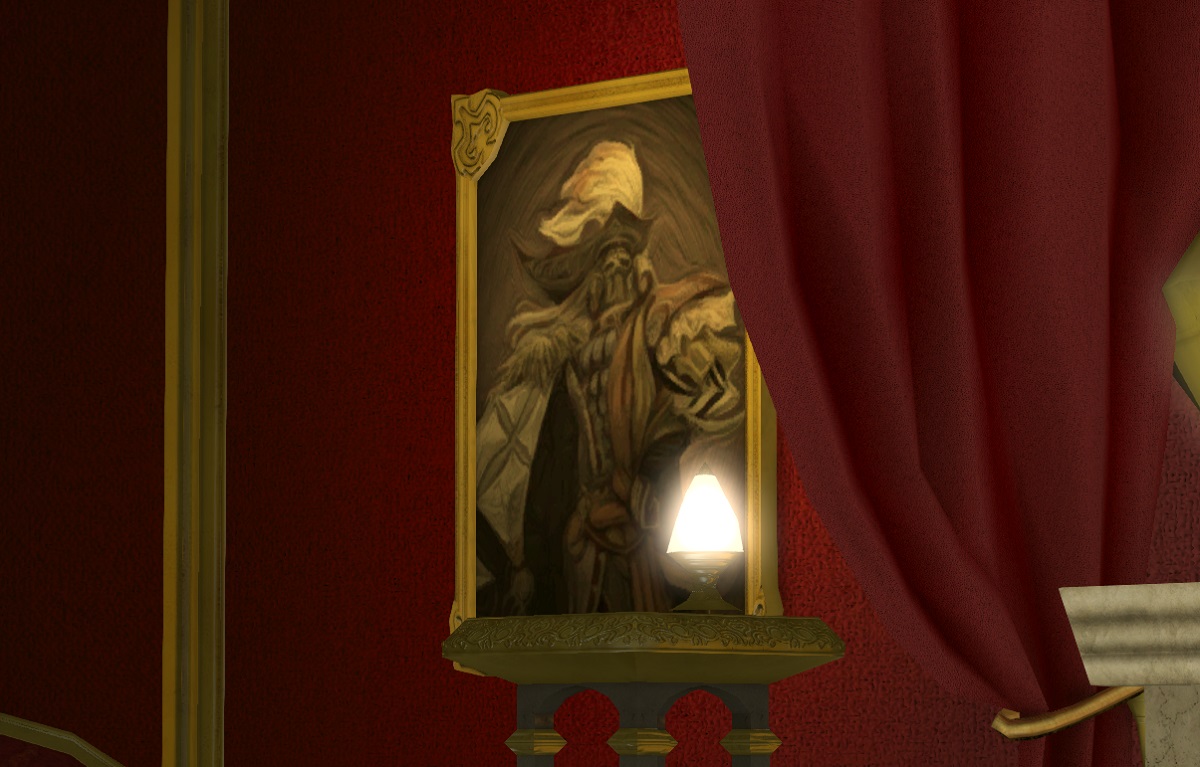 So, after reading that there's an Amon picture in ST, which I somehow overlooked during the photoshoot I took of The Final Curtain months ago, I decided I needed to see it for myself! I got ST as Alliance tonight, went back after we were done fighting, and sure enough, it's there!
It's somewhat out of the way, but you can see it in a balcony seat as you round the stairs up from the entrance. The rest of the balconies have paintings of Syrcus Tower in them. Not sure if this is the only one of Amon, but it's the one I saw.
Fatter Cat
Posted on: February 26, 2019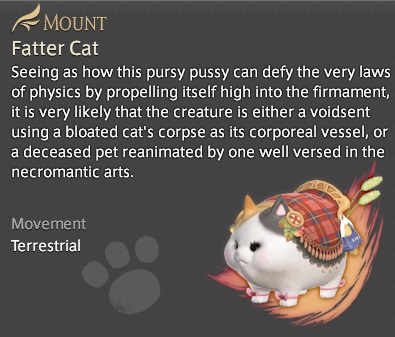 Everyone is discussing how cute the Fatter Cat is… and it is!
However, my concern revolves around these very minor details…
{{-Older
Return to Archive
Newer-}}