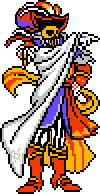 Welcome to Spot of Mummery, a FFXIV fansite including stories, art, screenshots, articles and more! Follow the misadventures of Amon, the Technologist Bard, and his companions in the world of Eorzea!

I'm currently transferring content from an existing WordPress website, so updates will be frequent until that is complete. Sections, especially the Story Archive, are a work in progress. I will announce when sections are complete in the updates area below!

This page is also link free, so if you'd like to exchange links, feel free to contact me!