August 2021
Almost Beach Time with Allagan Melon!
Posted on: August 8, 2021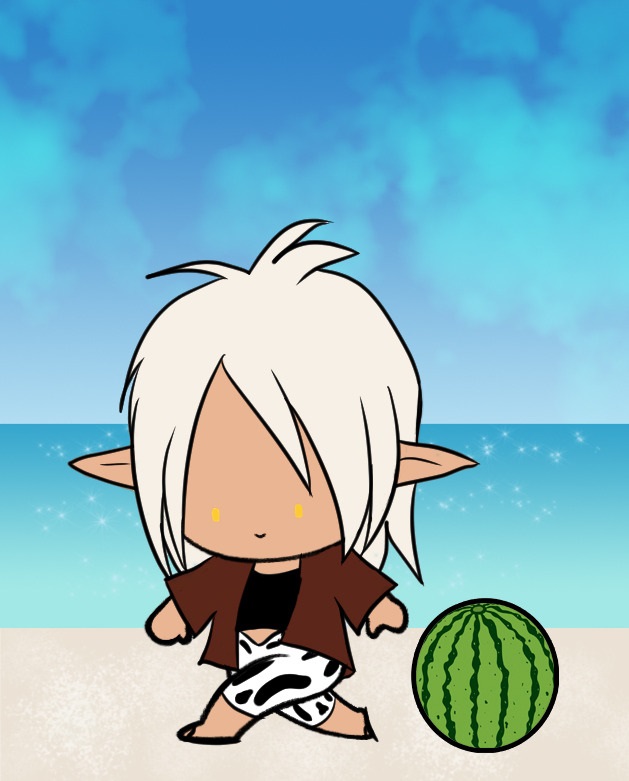 This is going around on Twitter as #woldanceline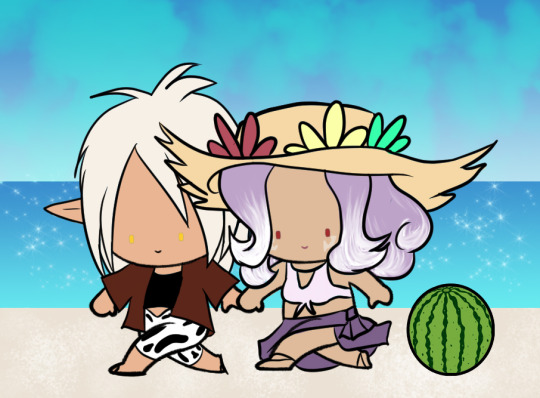 Amon invited Scylla.
Allagans at your Moonfire?
Posted on: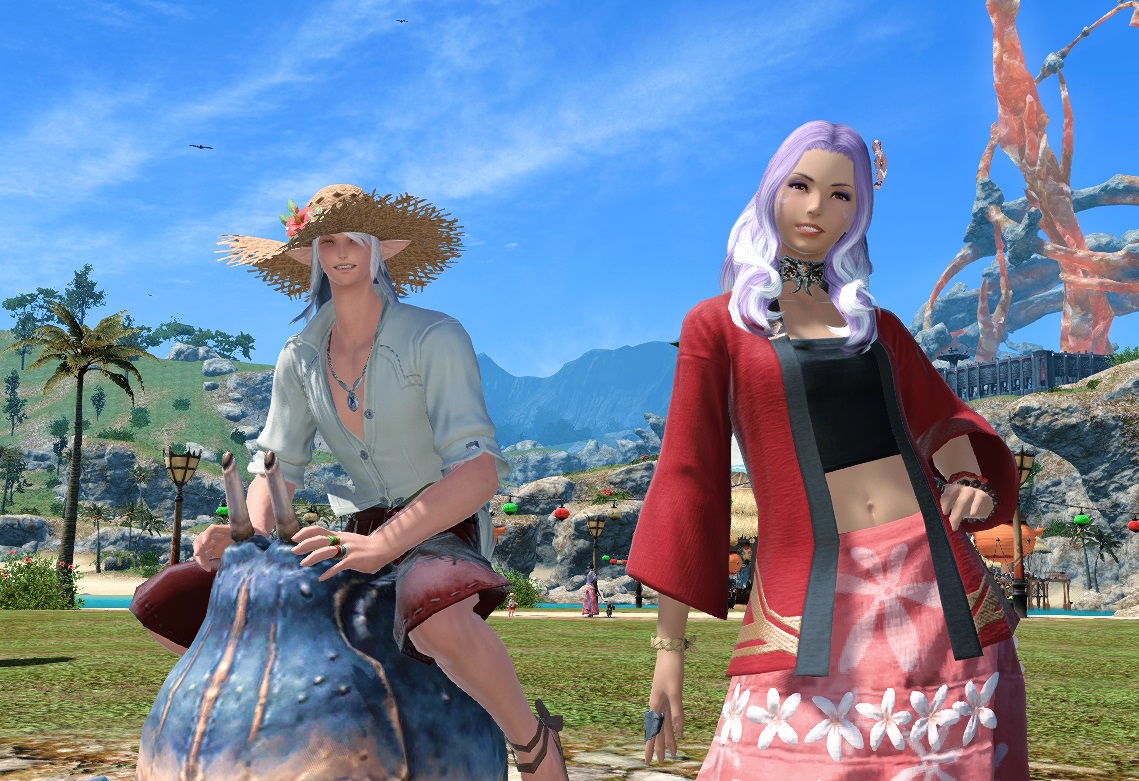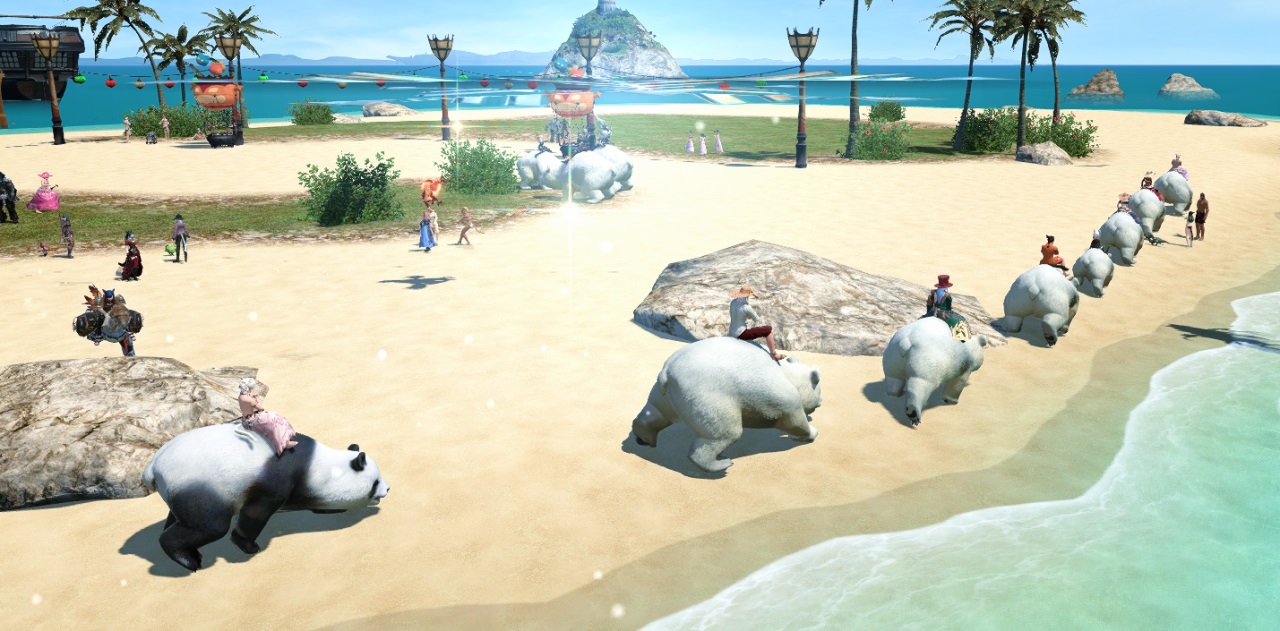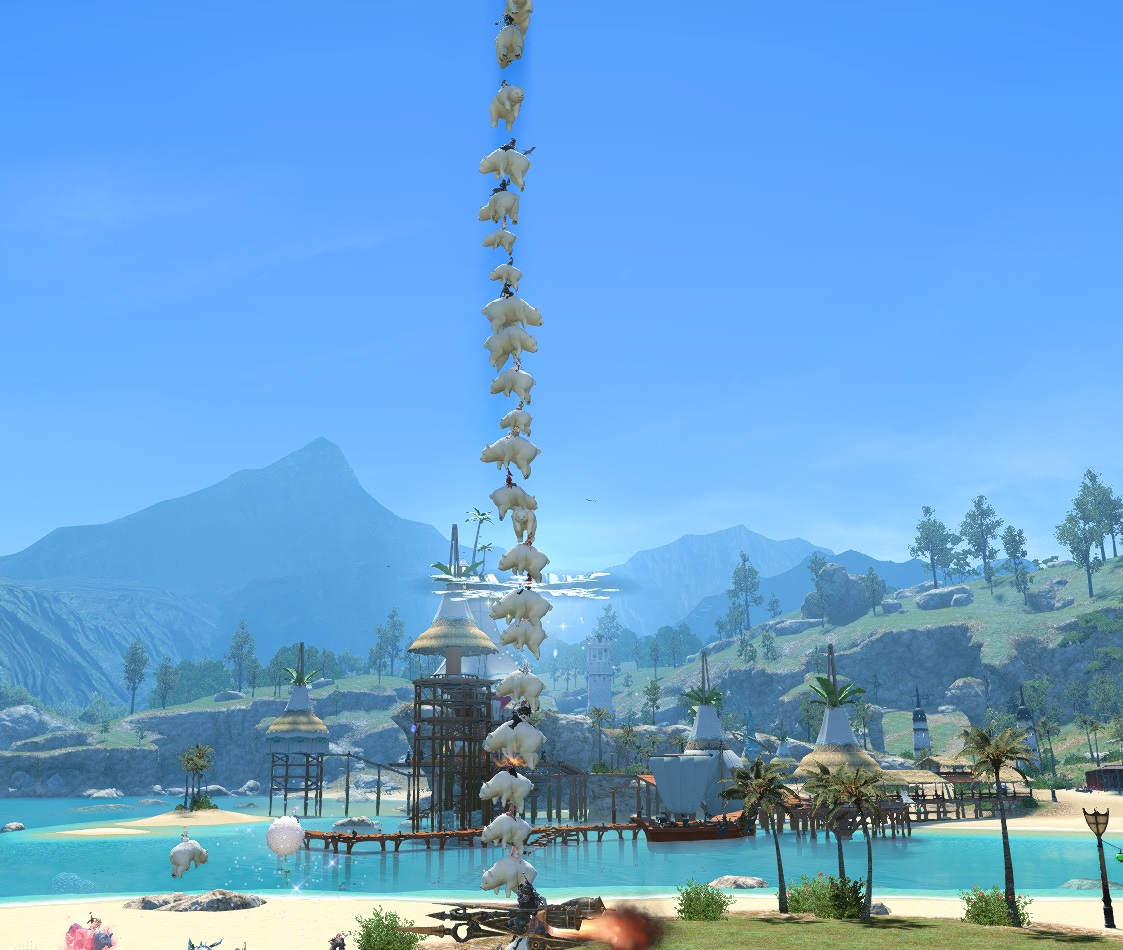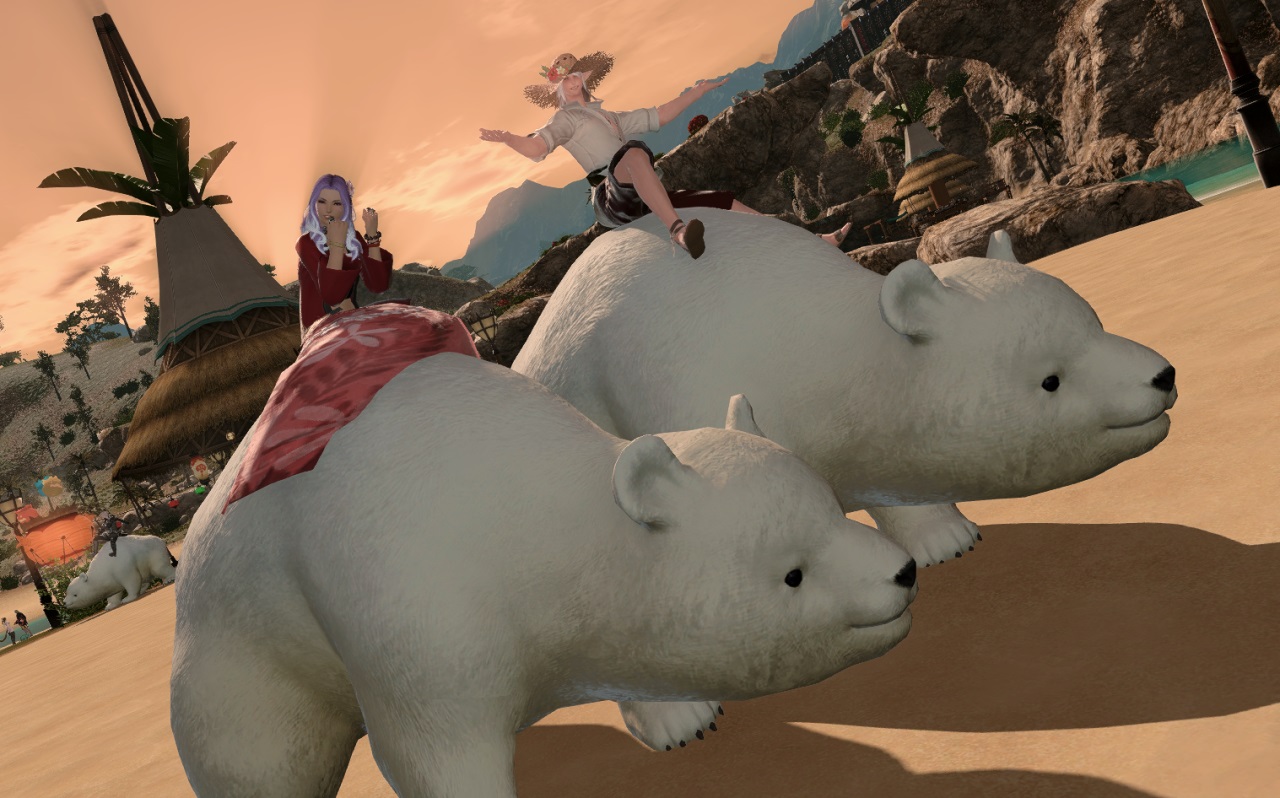 More likely than you think!
Also featuring Mateus Bear Tower and Bear Parade.
Crystal Kickback
Posted on: August 21, 2021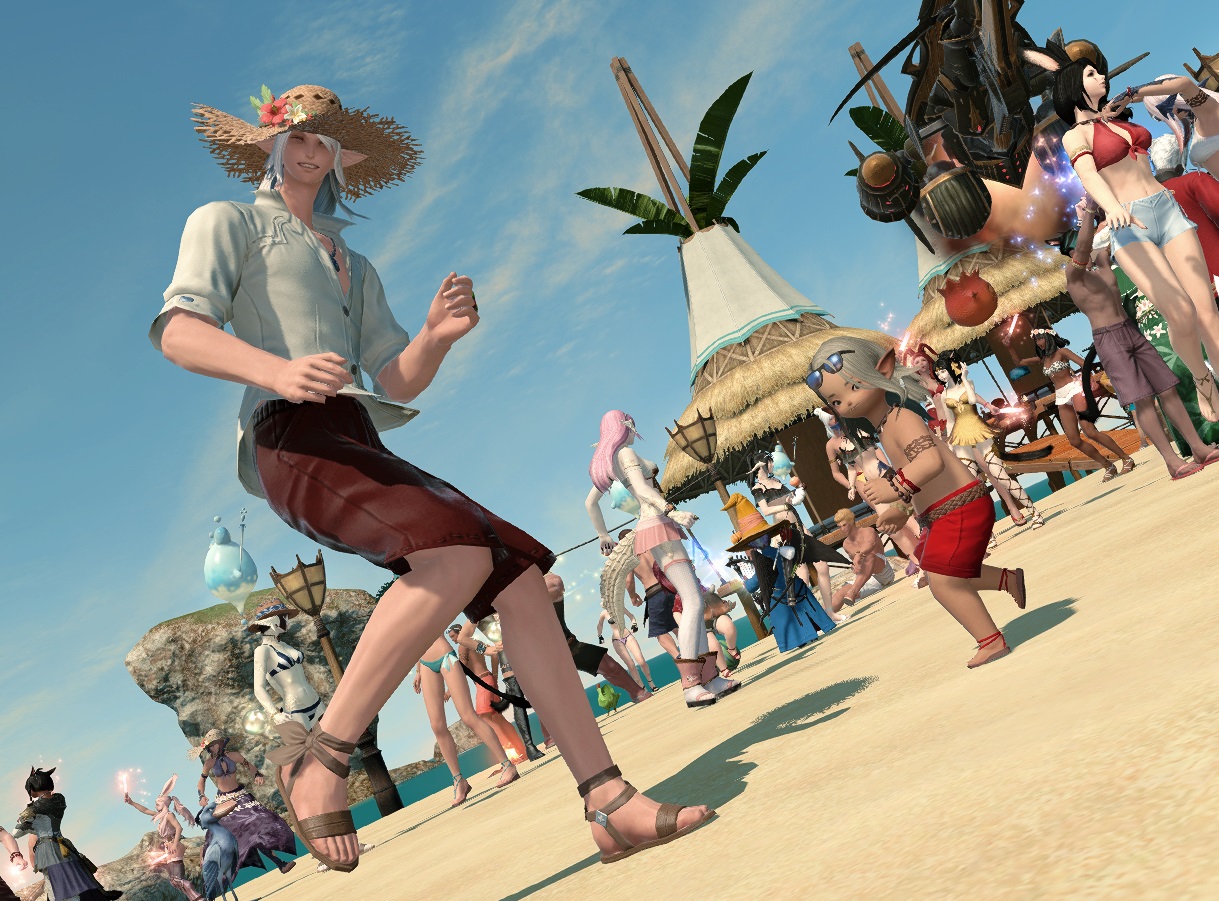 Last night, there was a beach party gathering called Crystal Kickback for the Crystal Data Center. I was a bit late to the party as I only learned about it from seeing some Twitter friends tweeting pictures of the gathering. I've been wanting to hang out at the Moonfire Faire a bit more, so this was a good time to do it!
I met up with folks from Twitter, namely friends who play a Pipin and Nabriales in-game. NPC RPers often stick together at events for the fun of it.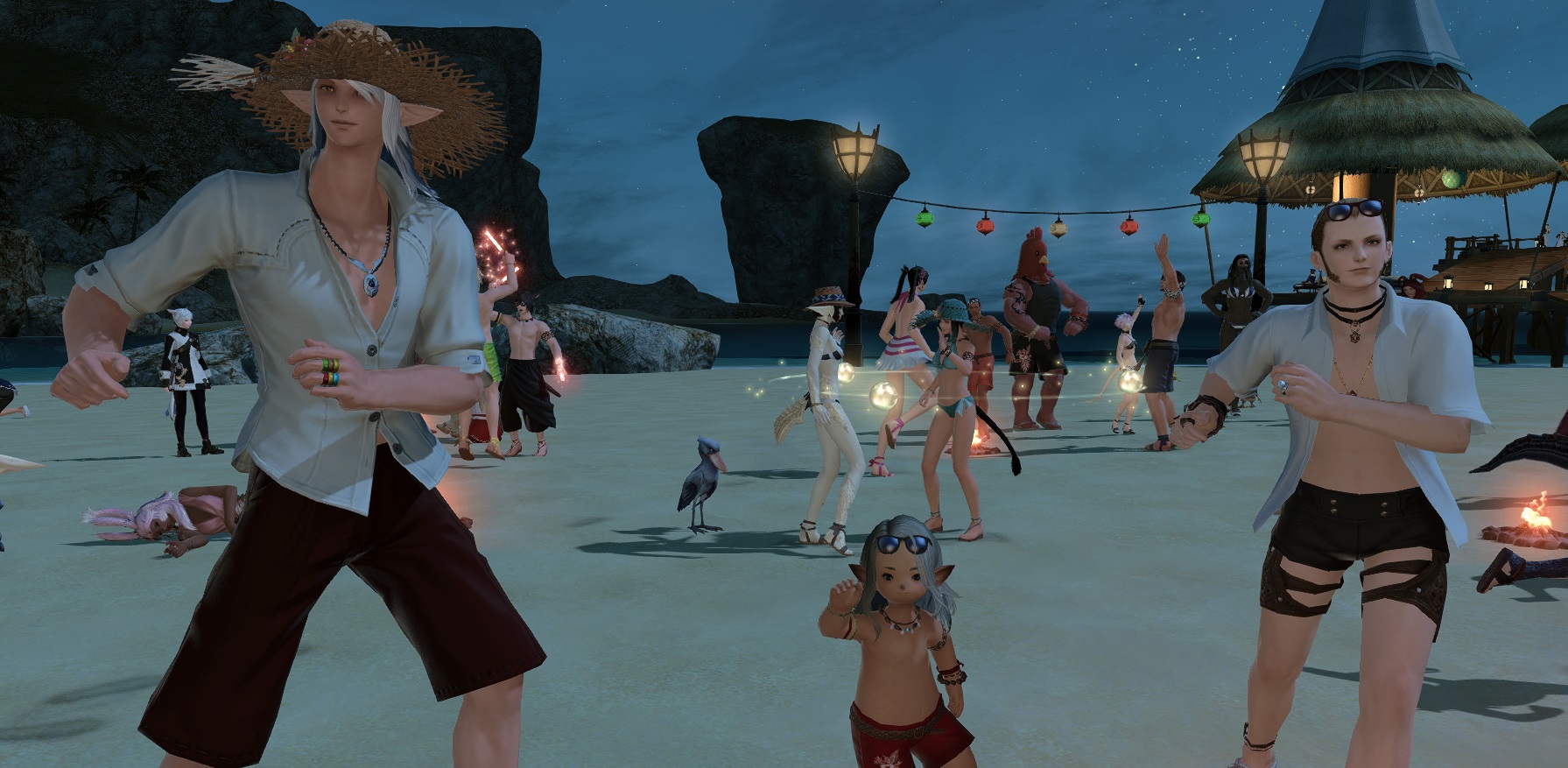 There was a playlist of music (apparently I missed this), prizes, dancing on the beach and of course the event fireworks! All in all, we had a lot of good fun!
And more screens of Pipin and Amon, dancing but looking like they're up to mischief!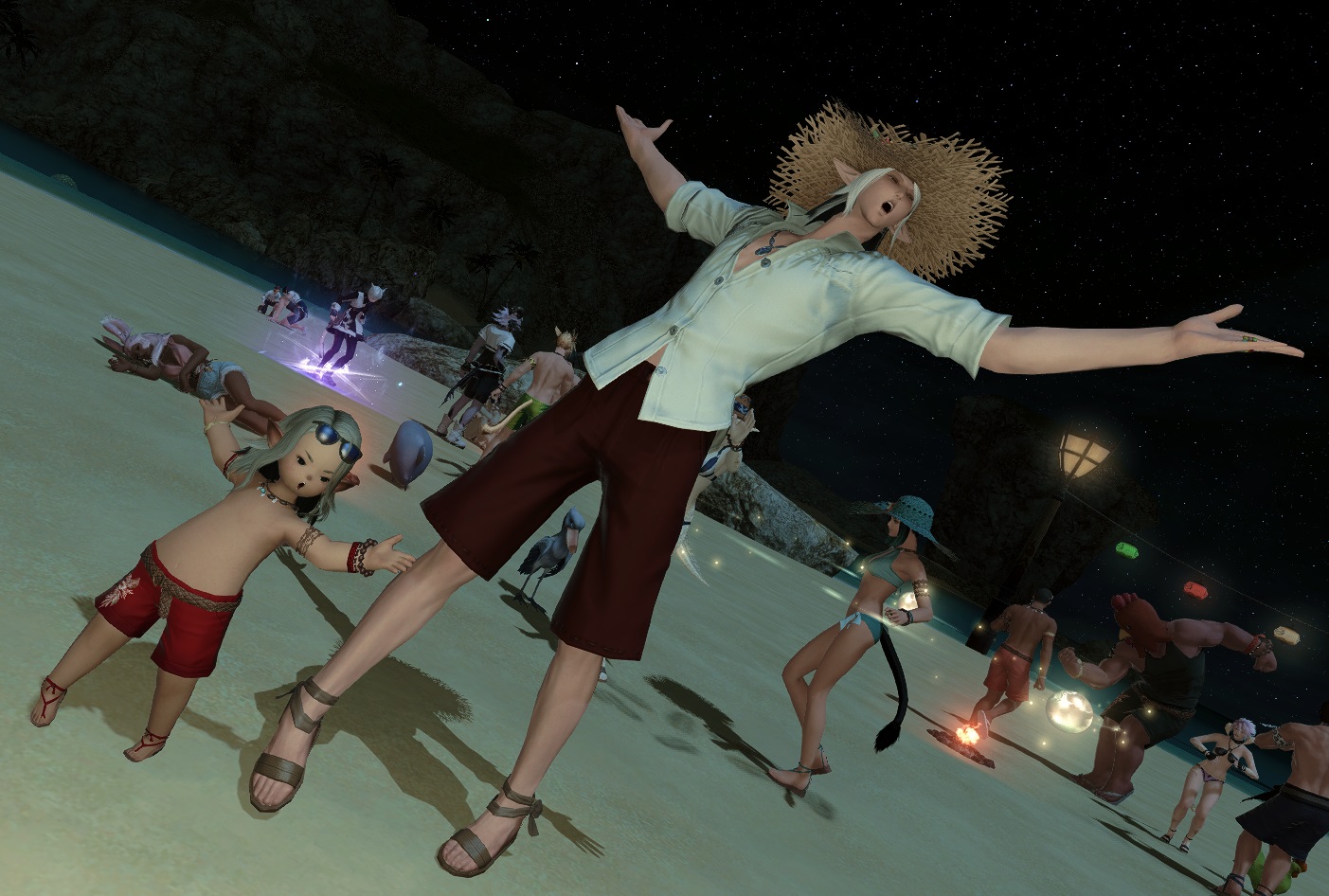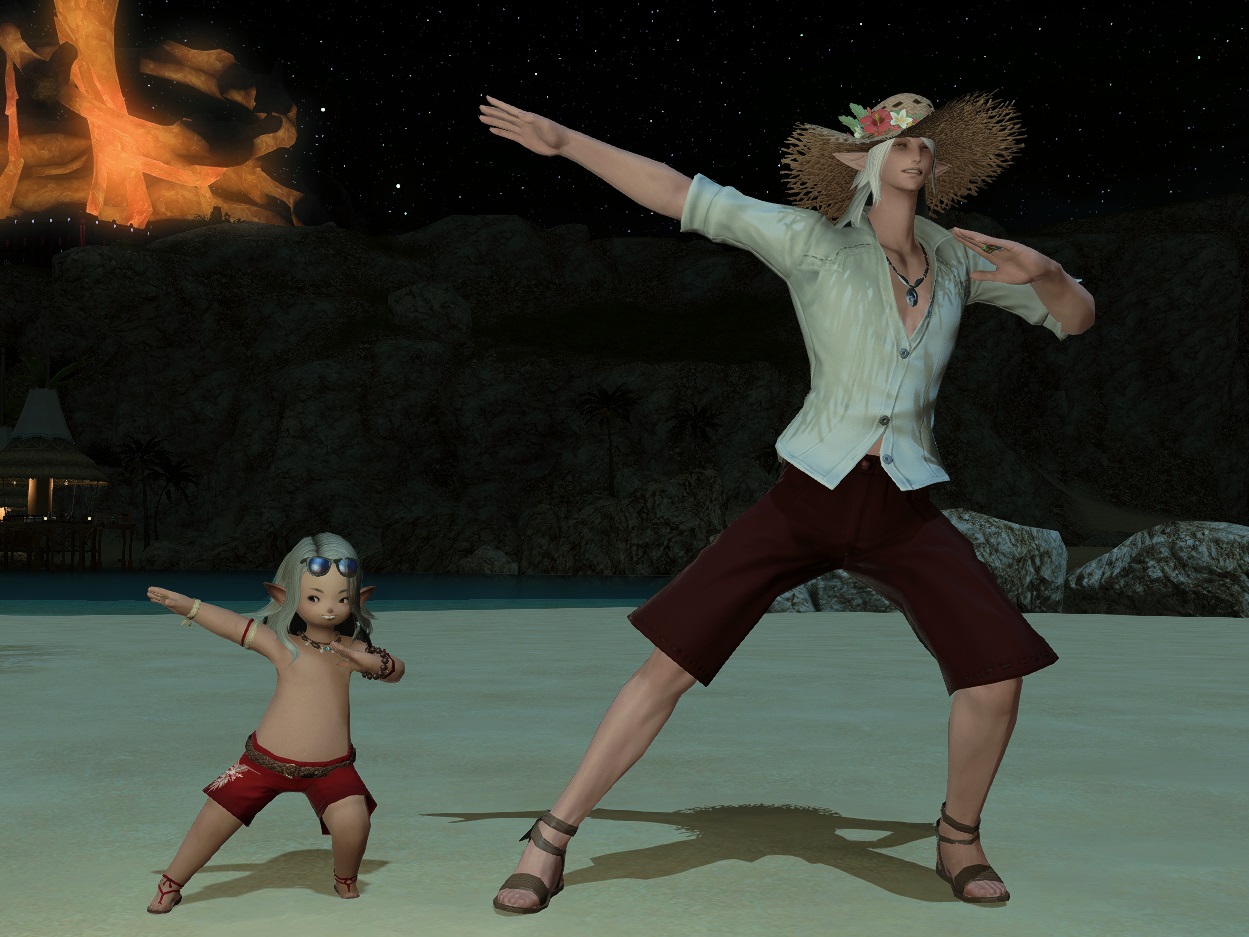 Gotta love these community events! They're pretty common on the Crystal Data Center, not sure what other Data Centers have. Often time you can find them announced on Twitter, but even then, it's easy to miss events if you don't know the tags.
Anyhow, I didn't stay super long last night because the event was starting to wind down, but glad to have participated and met up with some friends!
{{-Older
Return to Archive
Newer-}}