October 2021
Second Life: New Home
Posted on: October 16, 2021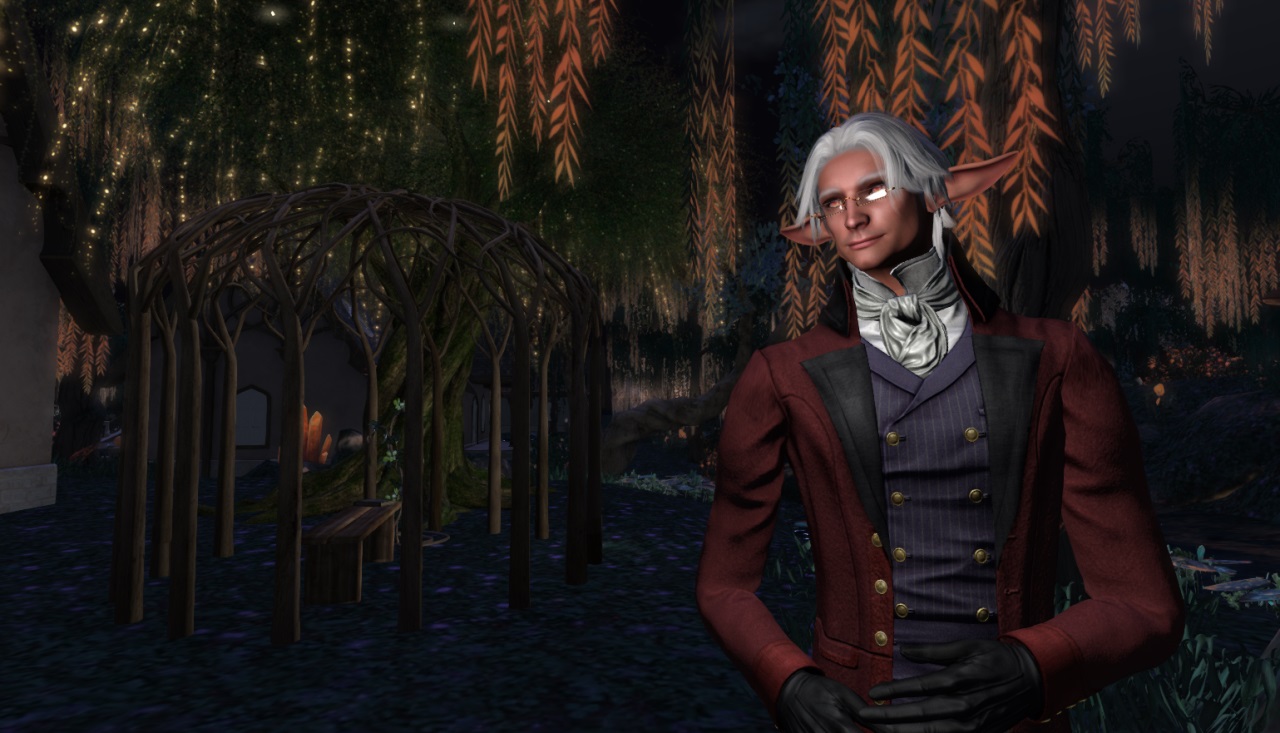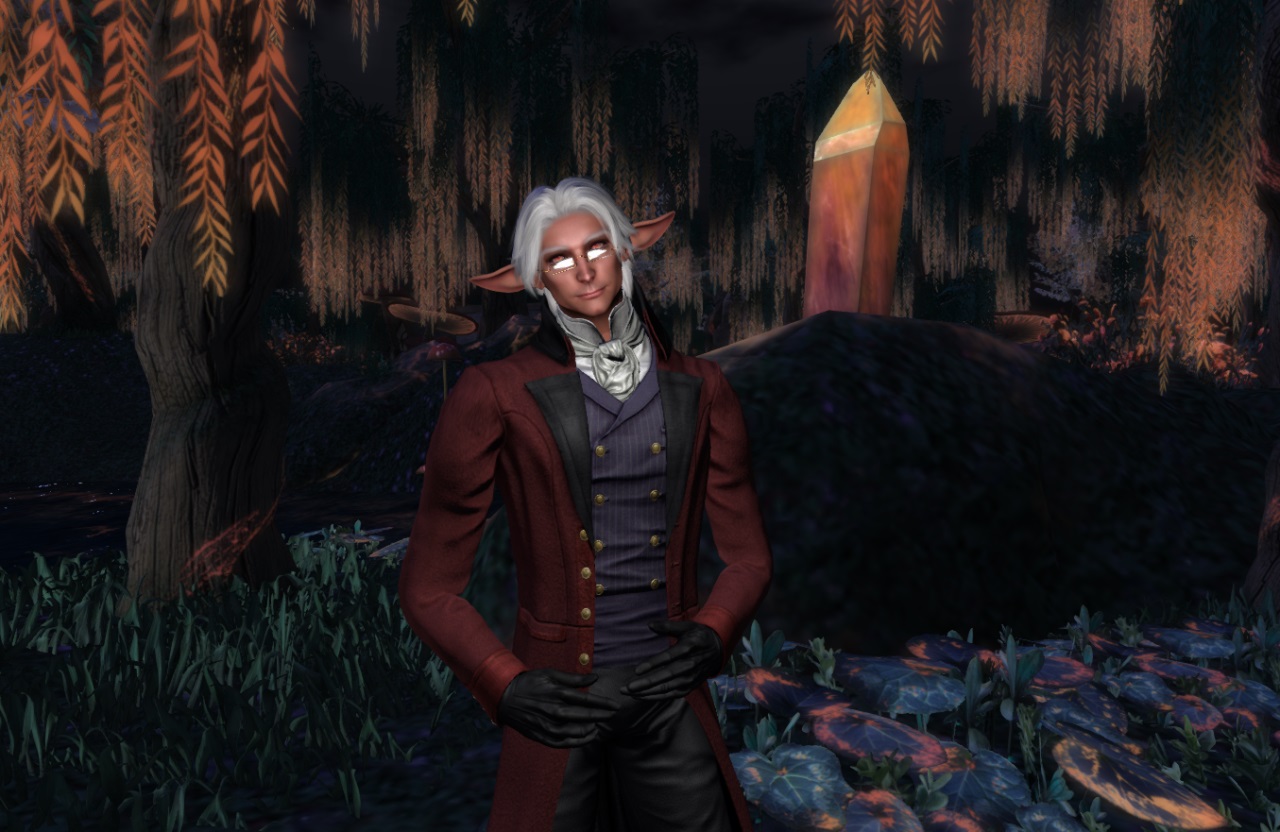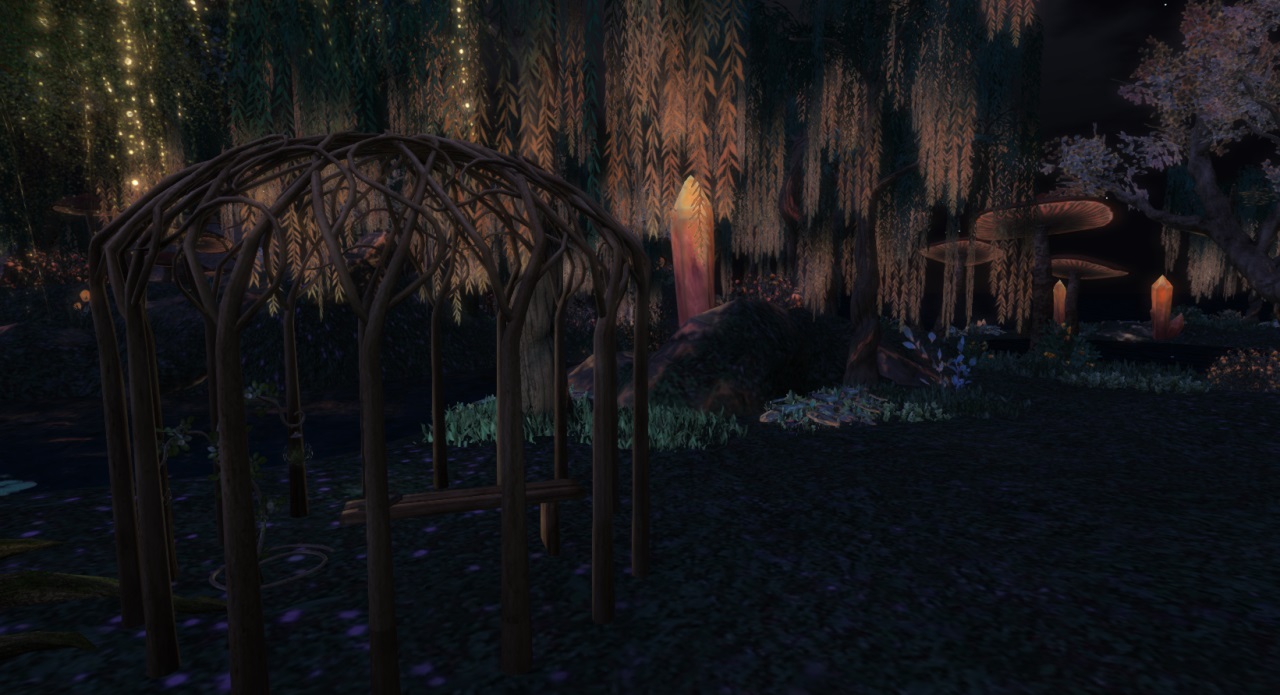 About a month ago, I got a new home ((in Second Life)). On my first try, I landed a random spot in the "Fiddlehead" neighborhood, which is perfect! 'Tisn't the most striking location, but I love the name, so I kept it. It does have a pretty river running behind the house, so it's not bad, either!
When it turns dark, the trees in the neighborhoods light up something lovely. Here's some shots from the back yard.
I've got the place decorated for Halloween right now, and will be posting some shots from that soon!
Zuri's Journey – 5.0
Posted on: October 16, 2021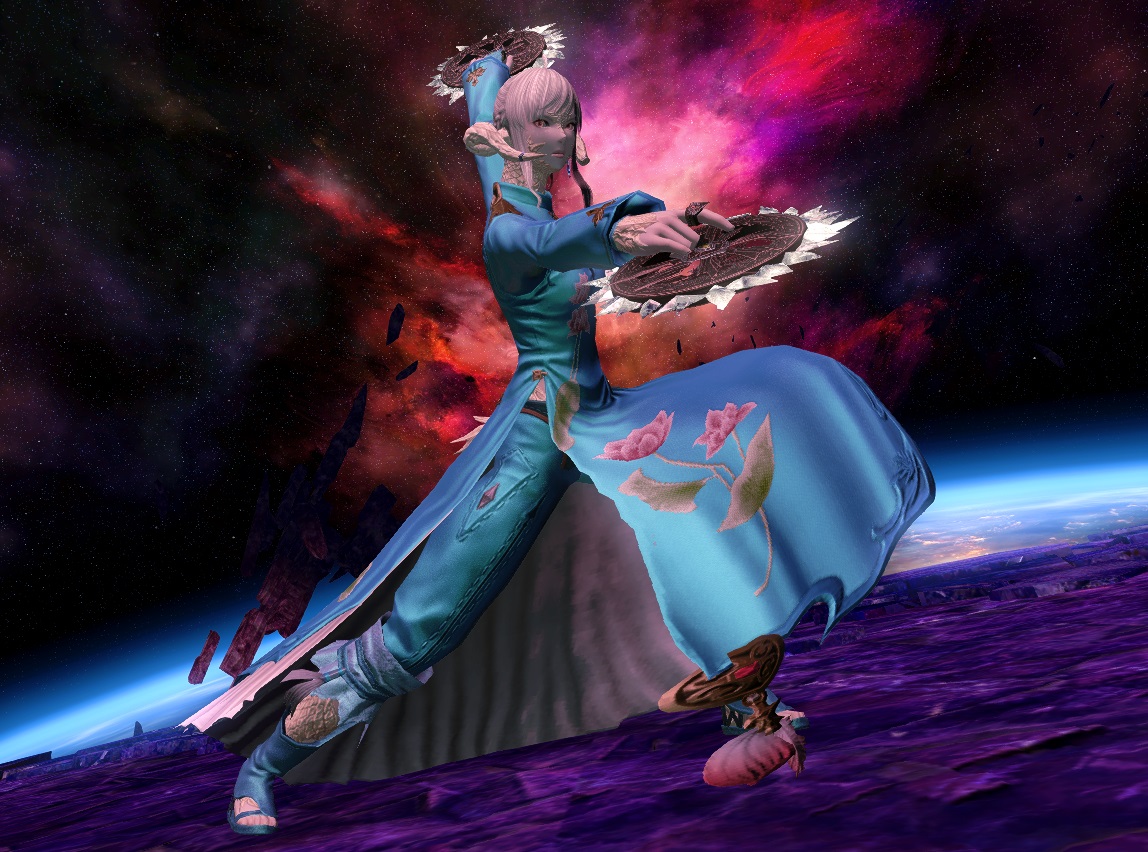 Finally got Zuri through 5.0! Now I just have to tackle the patch content and get her ready for Endwalker!
Terror!
Posted on: October 18, 2021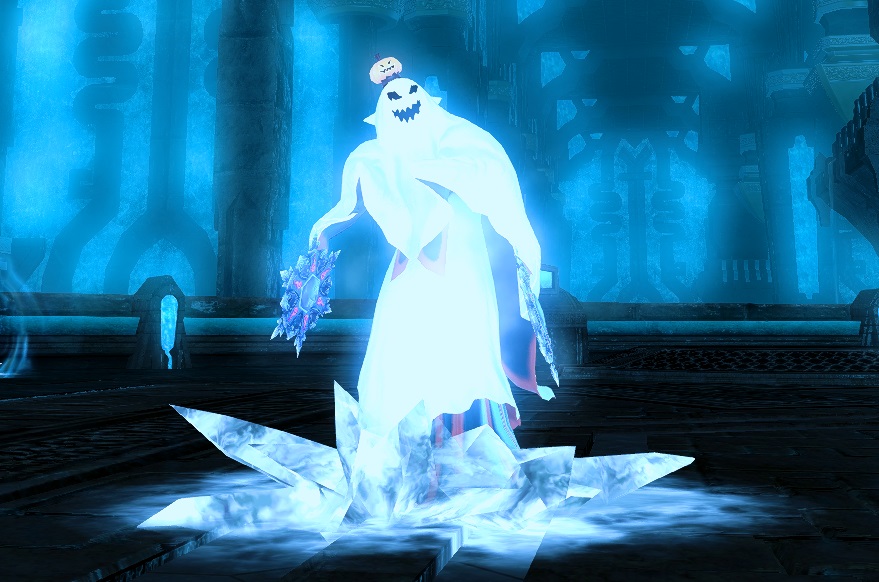 Tonight, in Syrcus Tower: Scylla saw right through my ghost disguise. Must try something else next time.
Also… terror:

Happy Ghosts
Posted on: October 19, 2021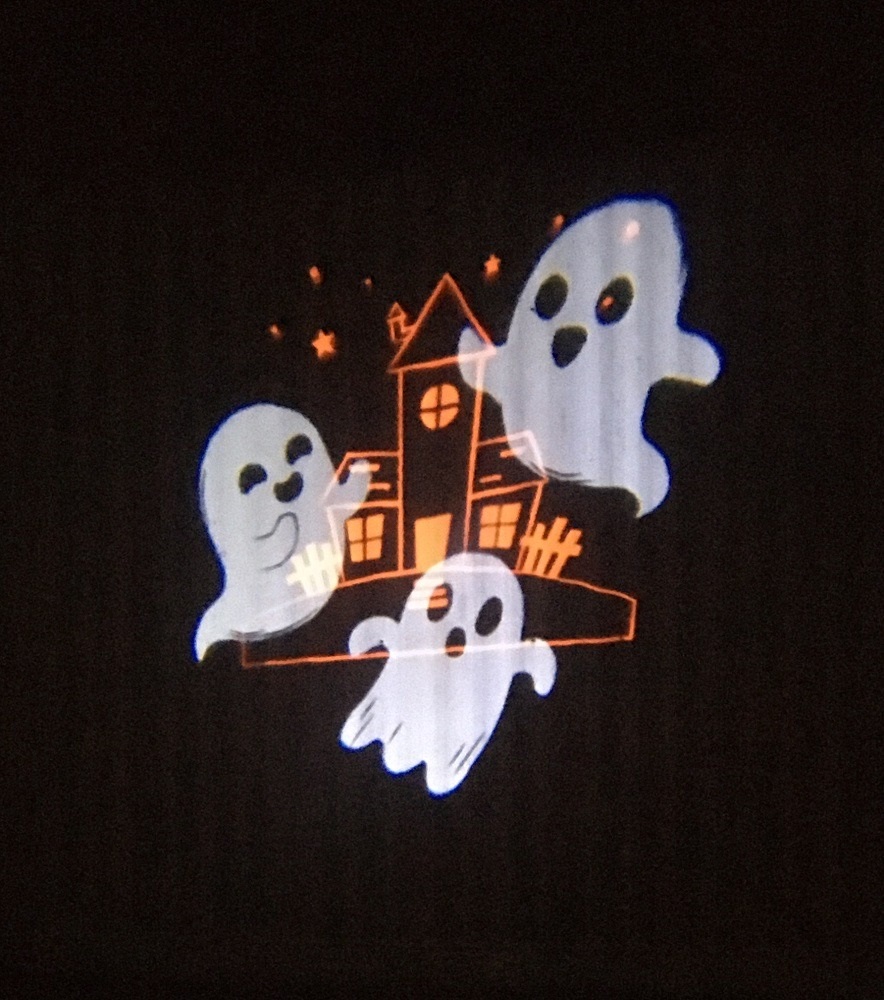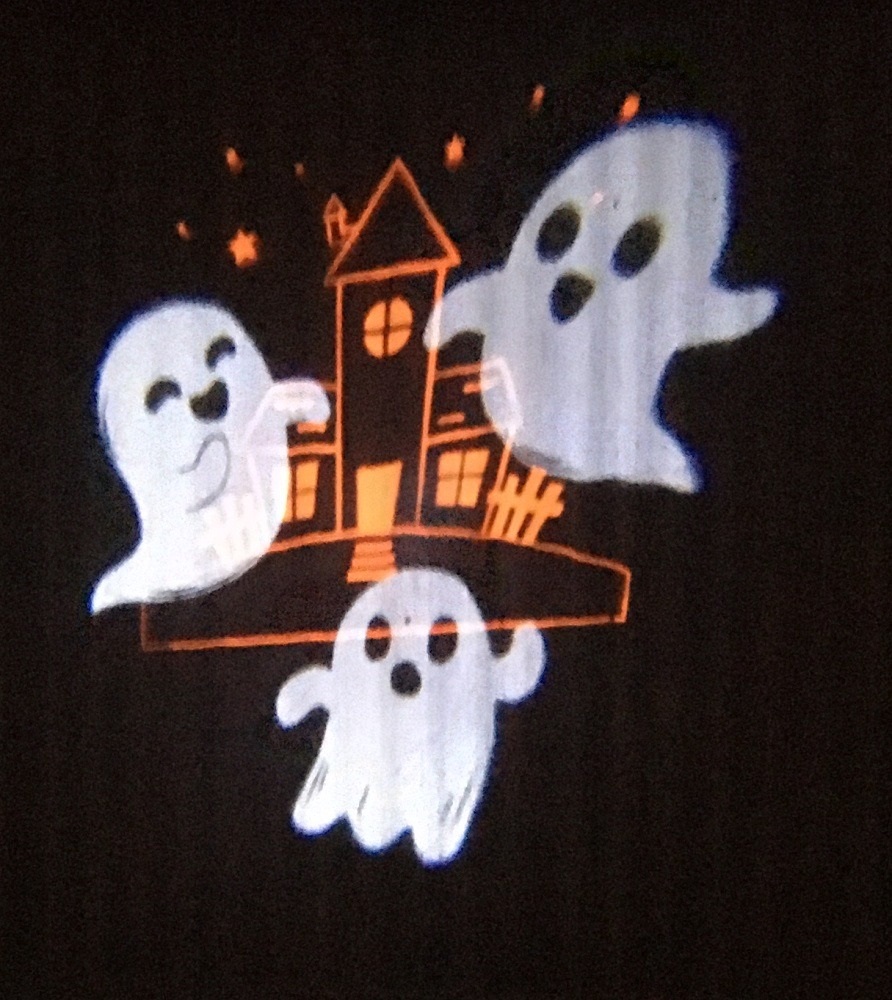 I bought an Allagan projector system for All Saint's Wake that creates the image of happy dancing ghosts on the outside walls of my abode. I am most pleased.
Must be Monday
Posted on: October 21, 2021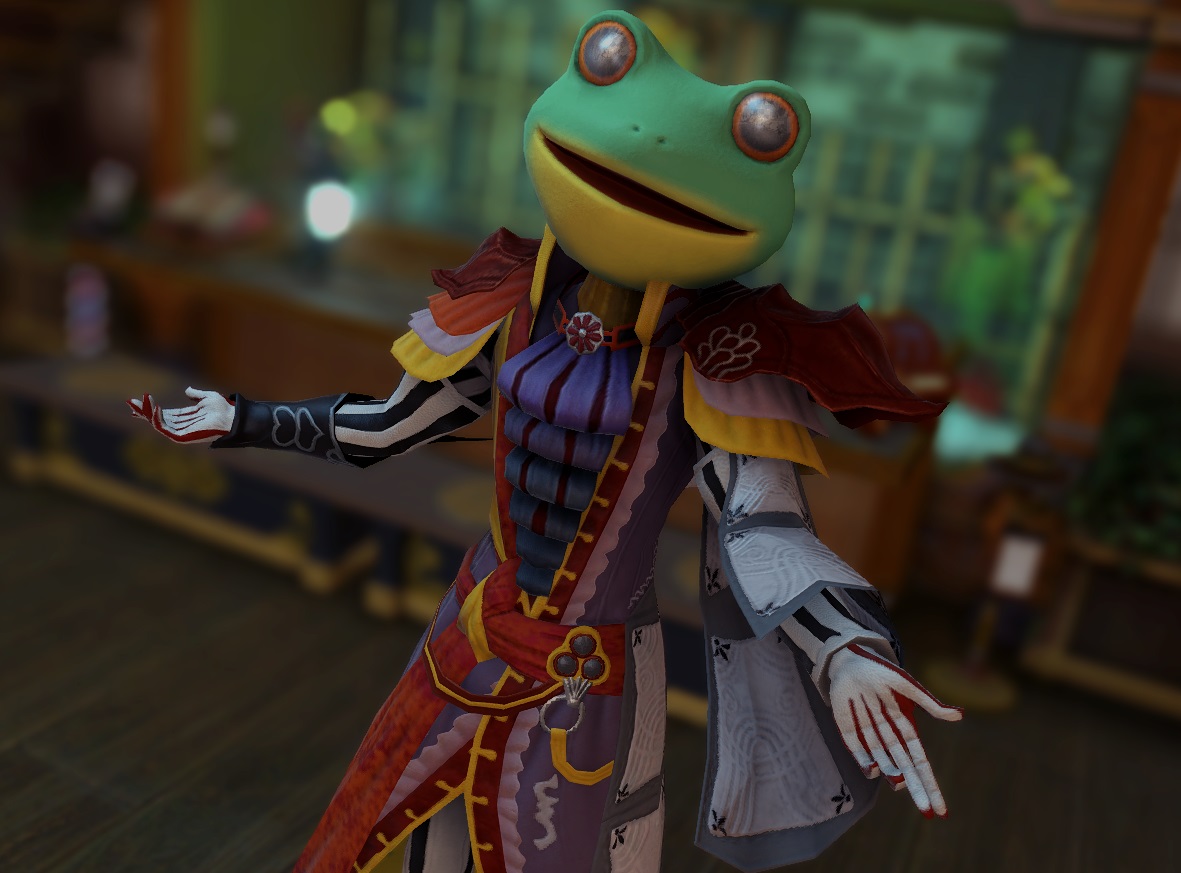 TFW you wake up dressed this way and find yourself wondering what it was you were doing last night… Ah, right. It must be Monday.
Ghost in the Moon
Posted on: October 22, 2021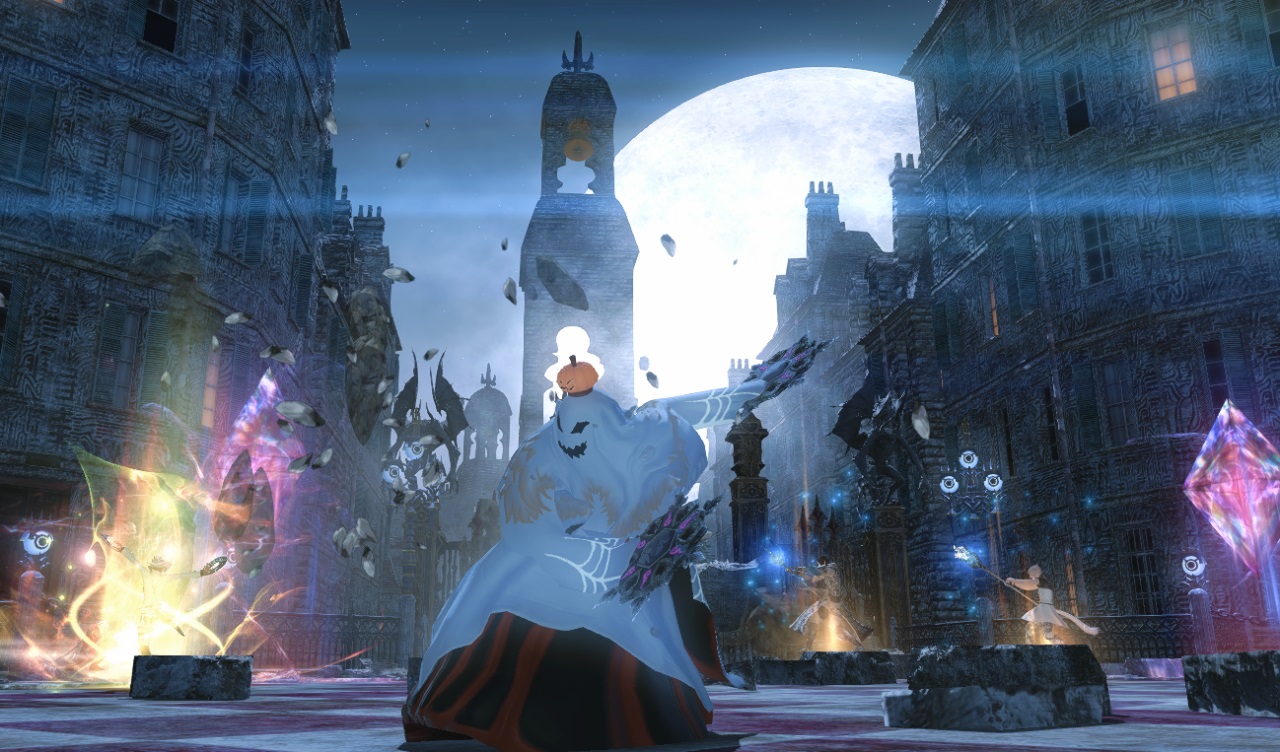 In last night's Dun Scaith, was accidentally turned to stone and got a cool shot of Amon ghost in front of the moon!
Surround Yourself…
Posted on: October 22, 2021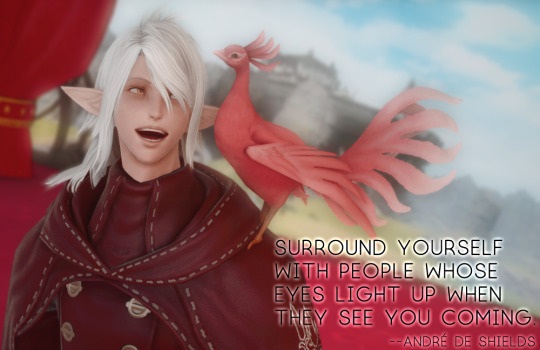 Surround yourself with people whose eyes light up when they see you coming.
– André De Shields
Skysung Relic Tools
Posted on: October 23, 2021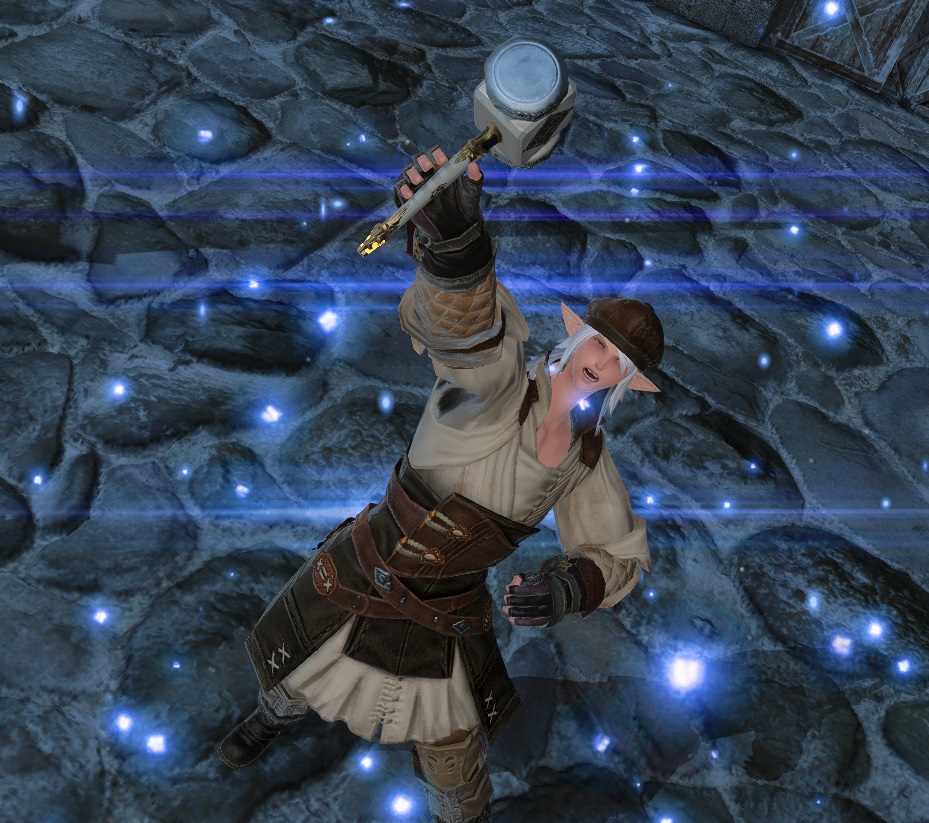 Finally finished the Skysung Relic Tool phase for all crafters on Amon. I know it's a step behind, but I'd already done them all on my main, so it was quite a bit of work doing them all a second time!
Amon Witch
Posted on: October 24, 2021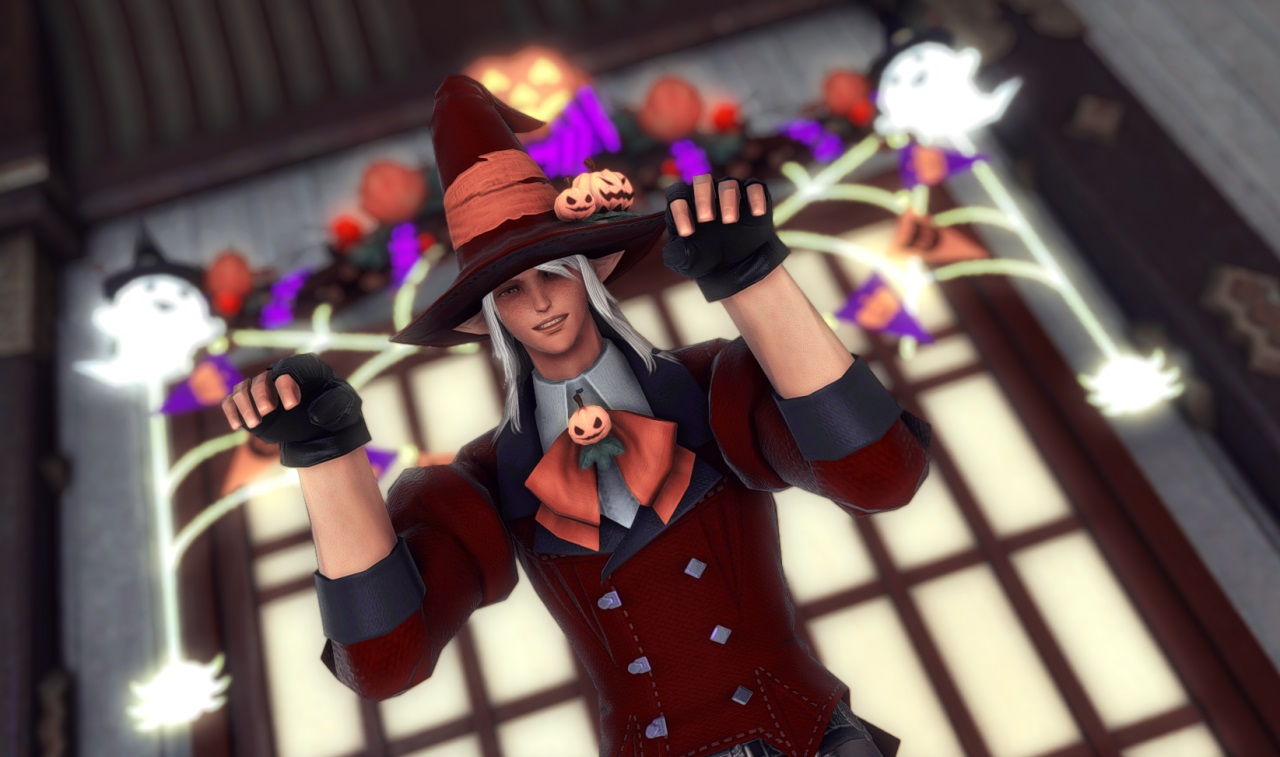 Amon won the Witch's Attire in a Twitter contest today. New Halloween glamour time!
New Wolf Friend!
Posted on: October 28, 2021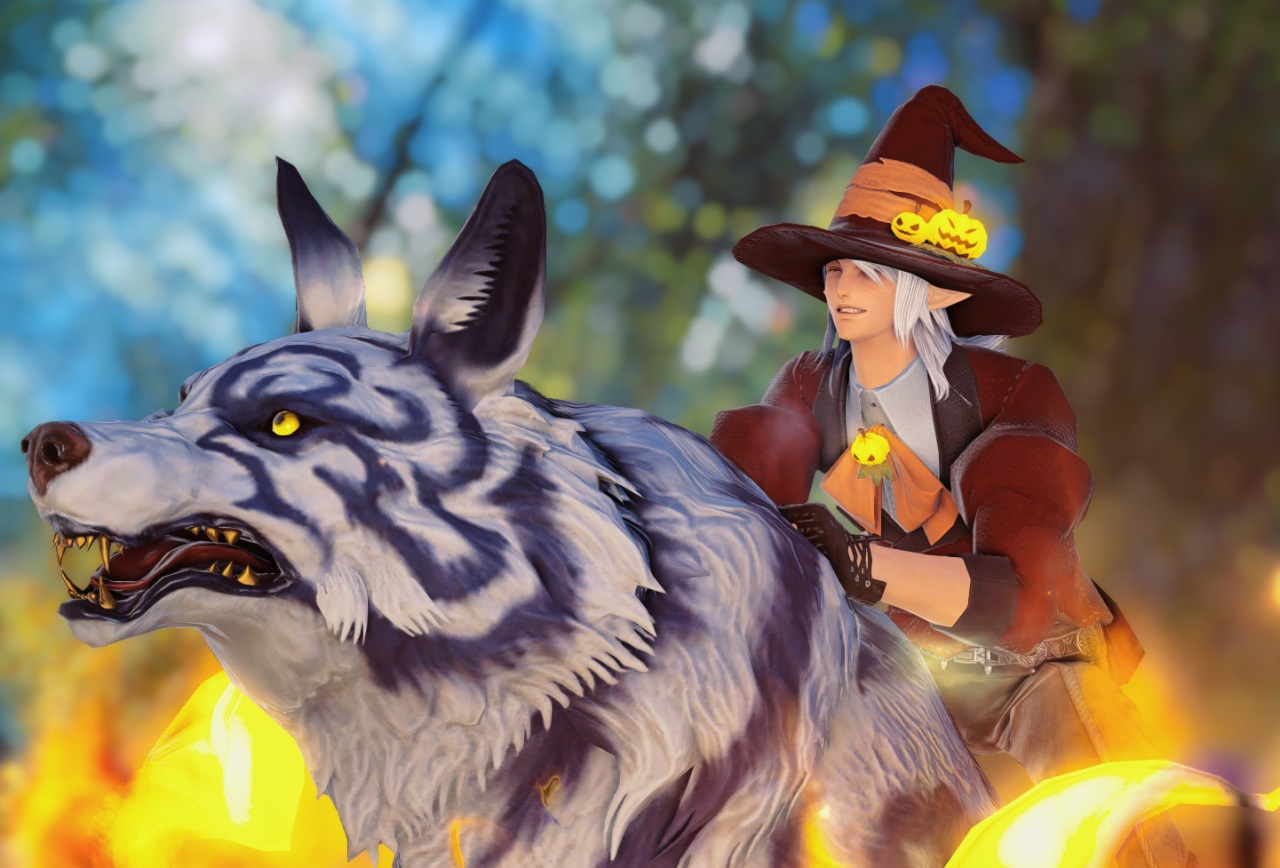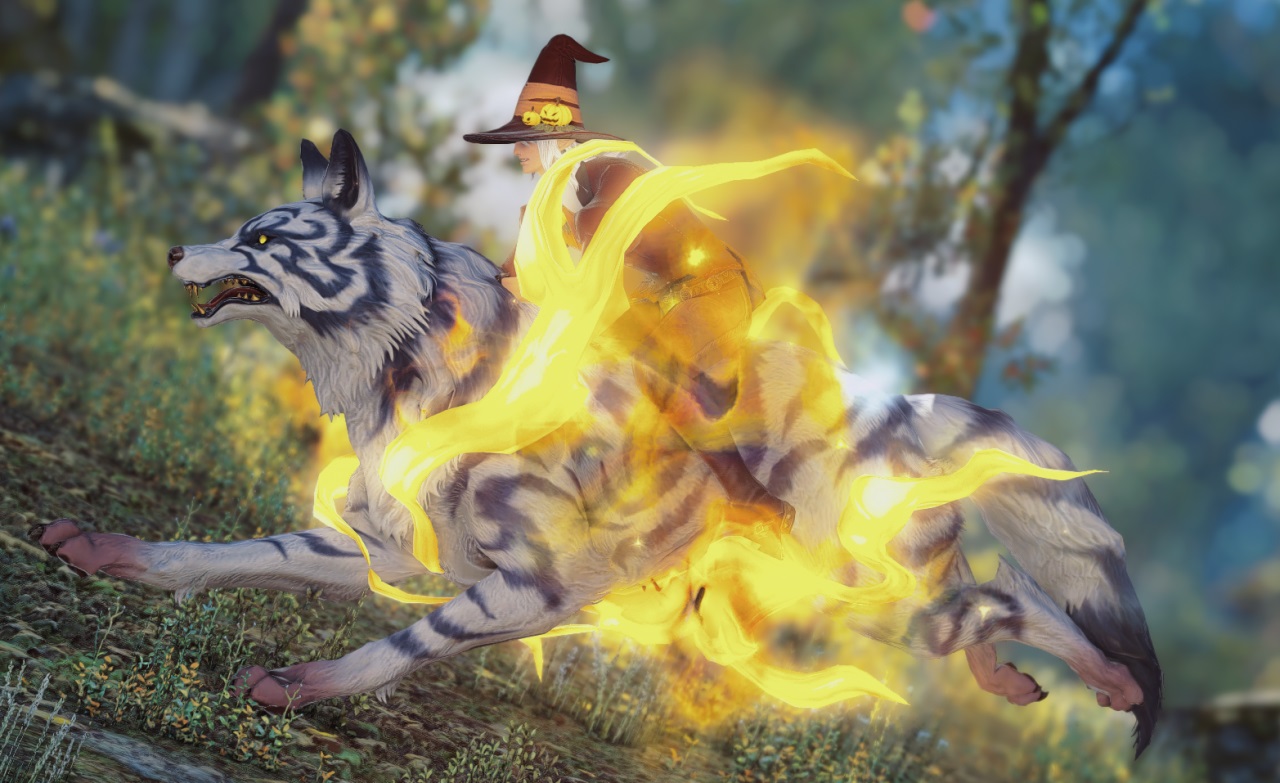 I've got my second mount from the Mog Tomes event! Now for hair and jacket!
Level 80 Dancer!
Posted on: October 28, 2021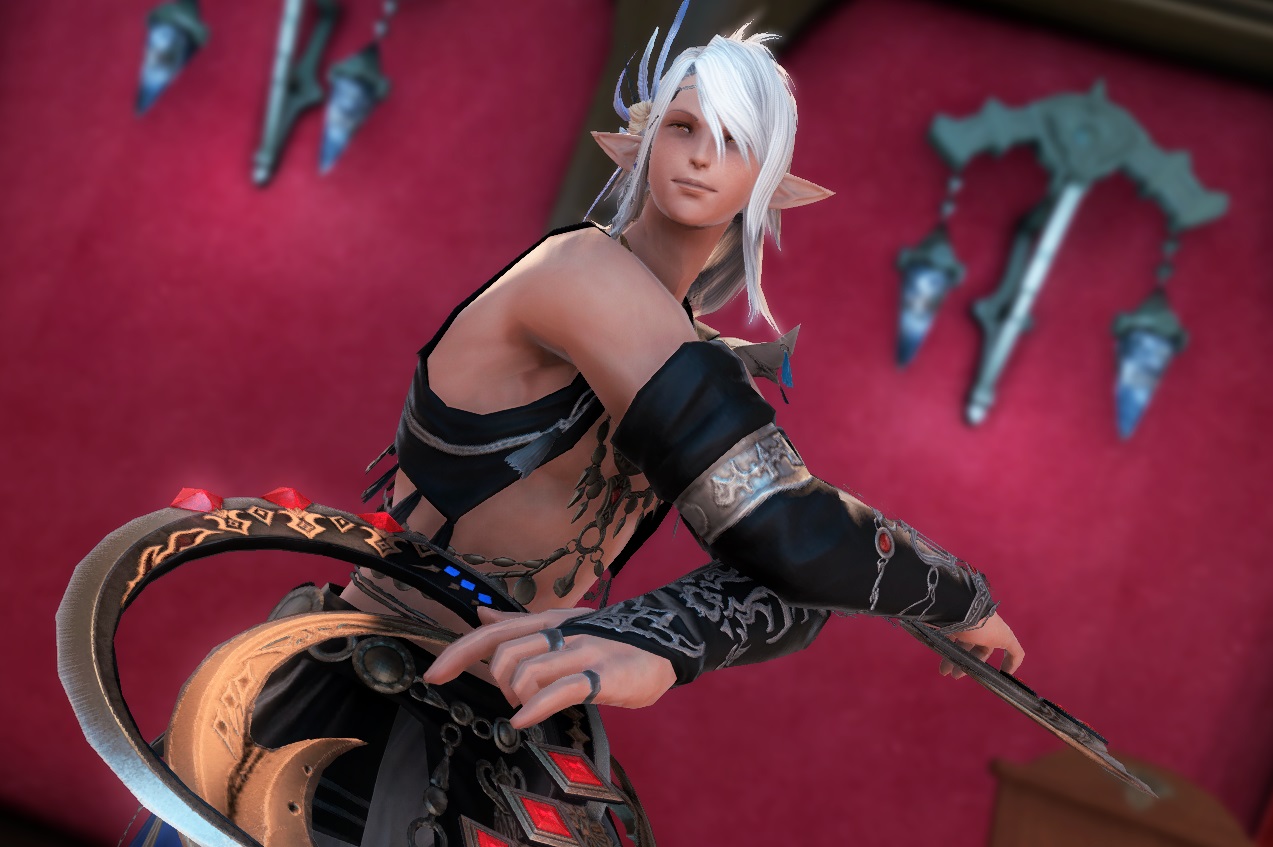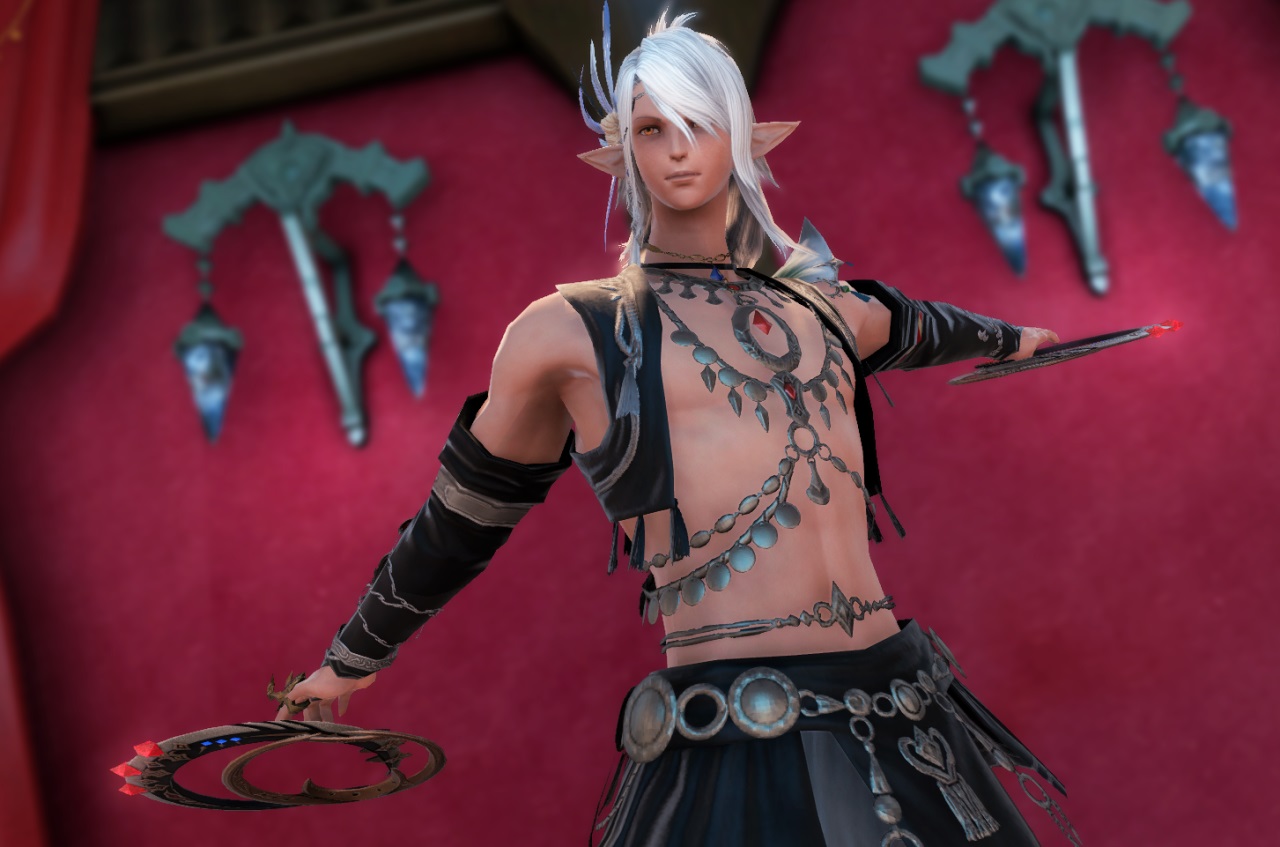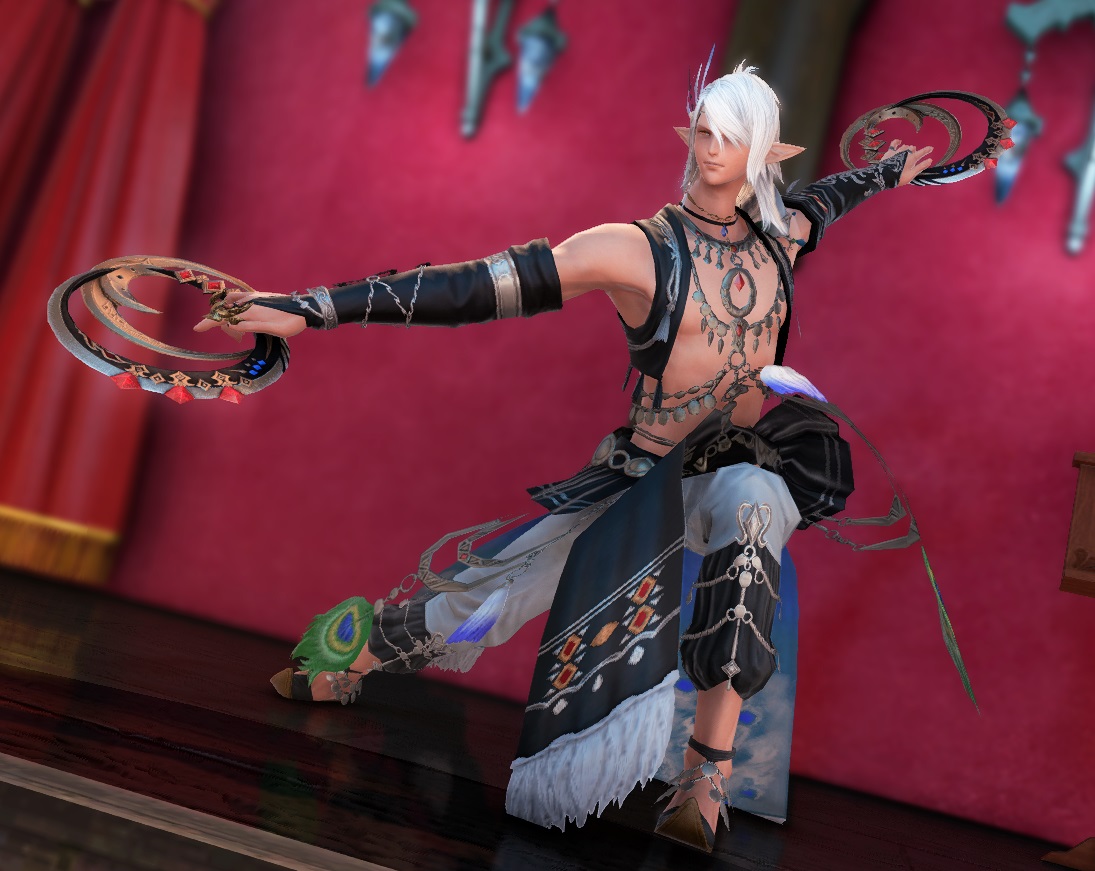 Amon hit level 80 Dancer tonight! Thavnairian style isn't really his thing but it was a fun job to level!
Happy Halloween!
Posted on: October 31, 2021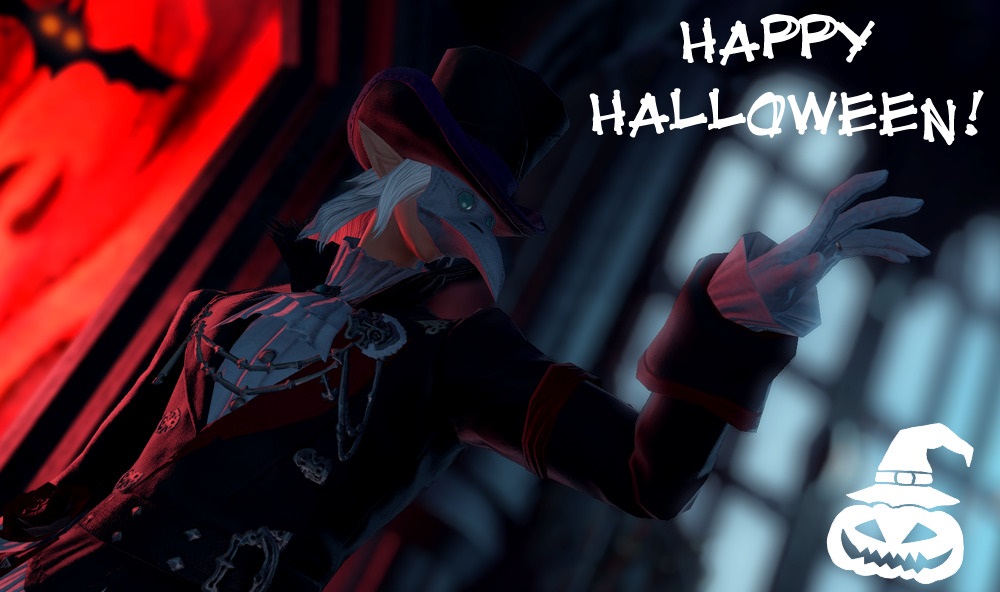 Happy Halloween, my friends! Don't do anything I wouldn't!
{{-Older
Return to Archive
Newer-}}