I remember seeing not too long ago that there's a large rock in Central Shroud that has bad textures, which makes it look more smooth than anything else. This rock was dubbed the "Smooth Rock" and folks believe that tonight's hotfixes may patch it out.
So about an hour before the servers went down for maintenance, I saw a bunch of posts on Twitter talking about the good-bye parties being thrown at the Smooth Rock. I decided just on a whim to go out and see what this rock looked like (before it was gone) and see if there really was a party.
Well, there was a party, including a full performance by the Moogle Troupe! So Scylla and Amon headed out to participate!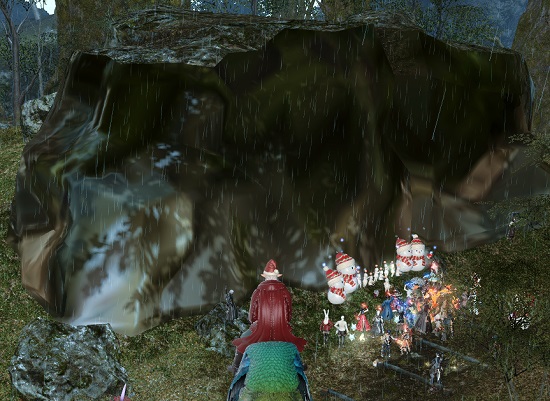 An overview of the Smooth Rock from a distance
Having a Rock Party on the Mateus server!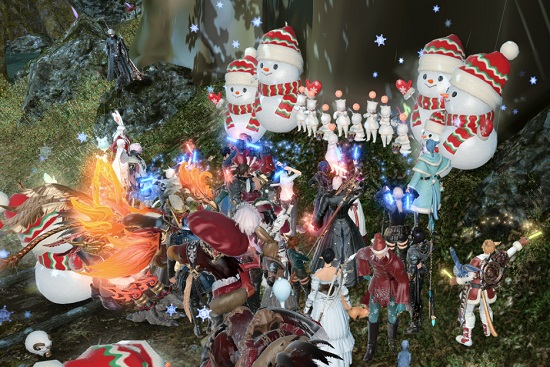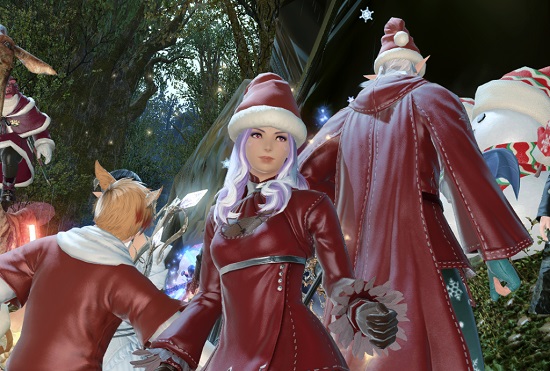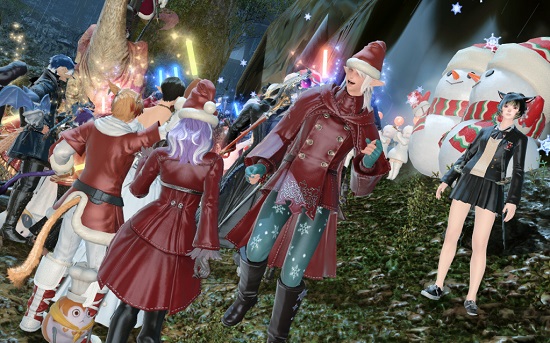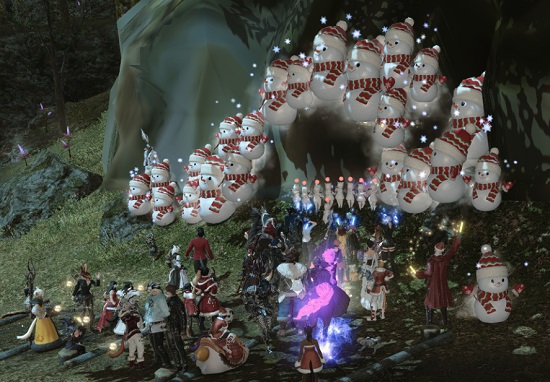 Next Day Update: Smooth Rock was indeed patched out. RIP Smooth Rock.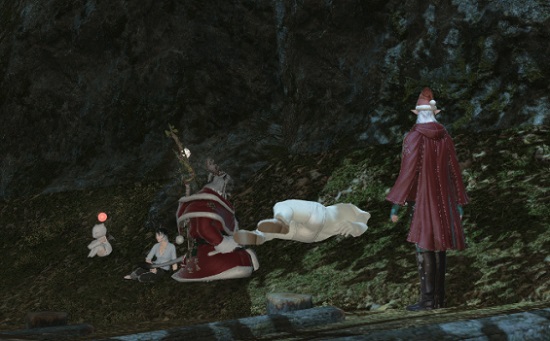 The actual not-smooth rock in the background