Spot of Simmery- 13: Expanding Dreams
With a new member of the household, it was time to expand the house to match. Up until then, I'd been playing under the Tiny Living lot perk which gives you cheaper bills if you keep your house within a certain footprint. I was still able to use the lot perk when adding a second floor, but I'd pushed the limits of the house size. It just had to be done.
Out with the quirky Murphy bed and in with a nice new couch and TV!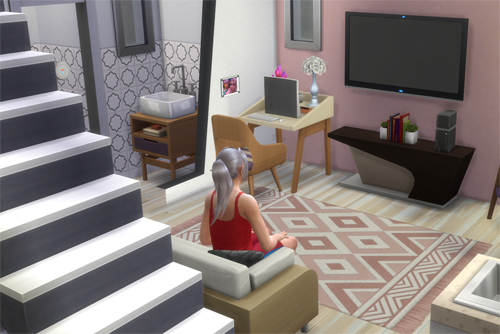 Upstairs, they now have a nice big double bed to sleep in. The video editing station was also moved inside. And, of course, a place for the new baby. It's still a pretty cramped little house, but it works for the time being.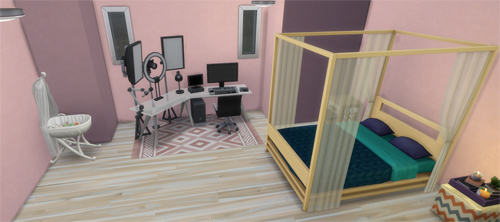 I'm also still making use of outdoor covered areas for things like the dining area and the forever-mac-n-cheese cauldron. There's zero room inside for a dining table. Still, it looks pretty cozy in the winter!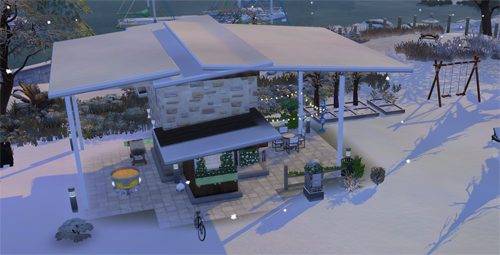 Life is good as the new parents take turns raising the baby. It's good to get some sleep in when you can!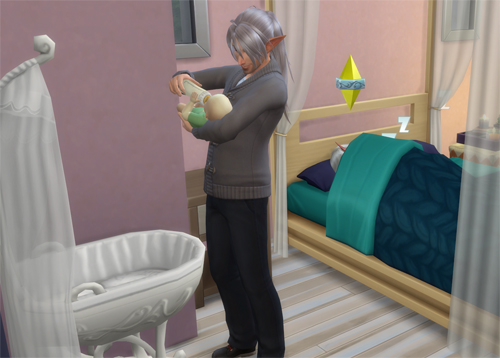 When baby Amon is down for a nap, Enio and Eva get to enjoy some time together with their new video game console. I can just imagine them playing the Sims version of Mario Kart or something!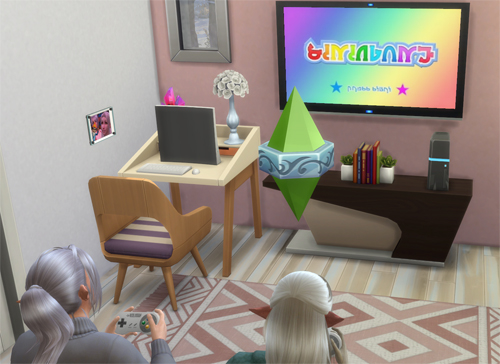 They also split up the chores...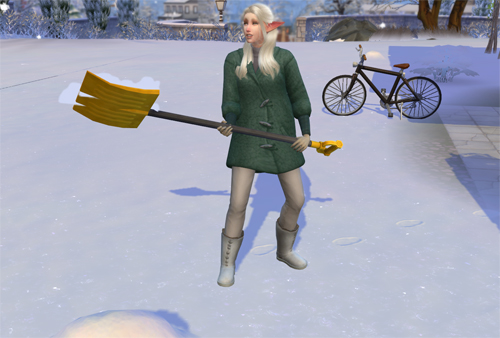 While Enio continues to make some extra money on the side from his videos.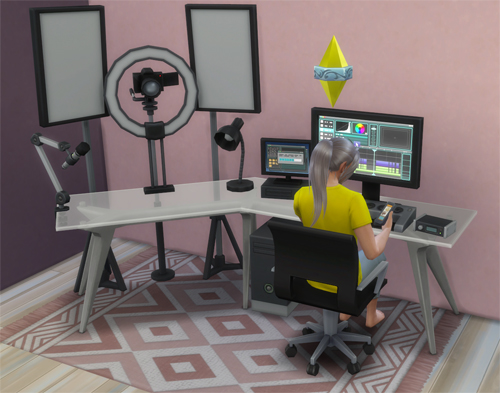 Poor tired parents, though. I looked over and found Enio catching some Zs on a frosty float in the middle of the pool on a winter's night. What was he doing out there to begin with?