Spot of Simmery- 2: Bachelor Life
Bachelor life for Enio isn't super eventful... but it's also not a bad one.
There's the nights of Mac and Cheese dinners...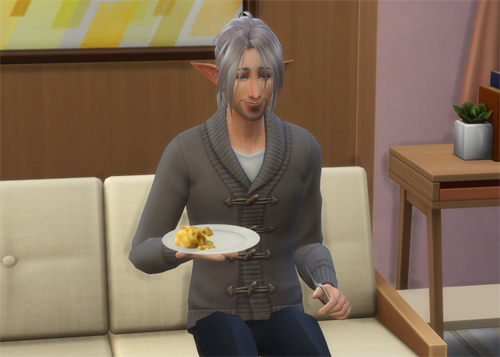 And since there's a major reduction of bills for living in a tiny house, I wanted to see how far I could get him on his 3K Simoelons without making him get a job. Skill learning is also sped up as a perk due to having a tiny house, so it seems quite possible.
While living the single life, I had him work on his gardening (to sell plants) and his programming (to take freelance jobs).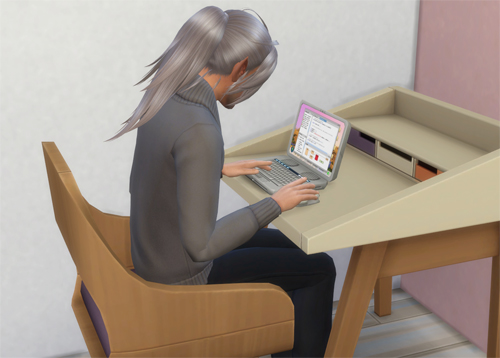 Despite his low income and living funds, Enio really, really wanted a pool. So I built him a tiny one.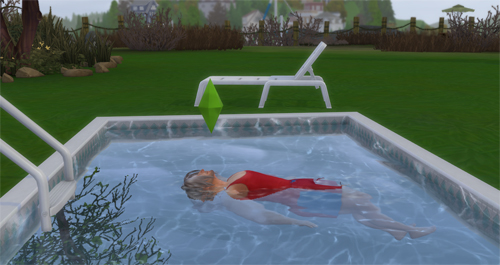 It was barely big enough to paddle around in, but he was super happy with it.
He continued to take care of his bee box - which you might notice I moved away from the gardens. The bees were way too hard to keep happy, and often swarmed Enio aggressively when he was trying to harvest and weed the garden.
He now, smartly, uses protective gear to treat them.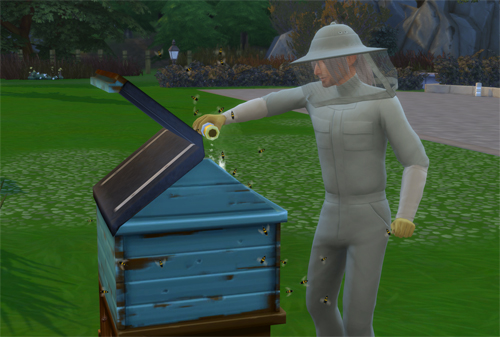 That's not to say that bachelor life is a solo affair. In fact, he is often invited out for events.... such as Ghost Night with the vampires (for some reason, vampires really like Enio?).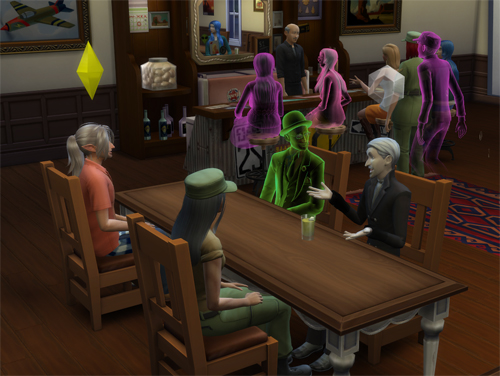 And dance parties with Mele, who is the best friend he has at this point. They met on the very first day he moved in, and she has popped up on his doorstep just about every day since. So I guess she finds him agreeable.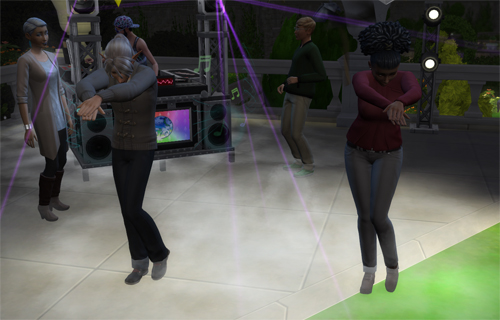 But as Love Day comes and goes, the poor guy has an awful holiday being single. He still hasn't managed to bump into Iva anywhere as Spring turns to Summer. While I could just send him over to her house and force the meeting, I'd rather them connect in the wild.
And so, single life continues.