Spot of Simmery- 8: Casting Magic
Once Enio and Iva's relationship started getting serious, I had Iva move in with Enio. This was so I could keep an eye on Iva (Sims can be devious) and start to develop her skills.
For one, I wanted her and Enio to become magic users. This is because Amon would eventually be a magic user, and being born of two magic users makes his magical bloodline stronger. Sadly, it's not as strong as it could be because I didn't create his parents as magic users from the get-go (my bad).
First, I have Iva take a trip to the Realm of Magic where she meets the different instructors and chooses a path. This fellow, Simeon Silversweater – the sage of practical magic, becomes her teacher.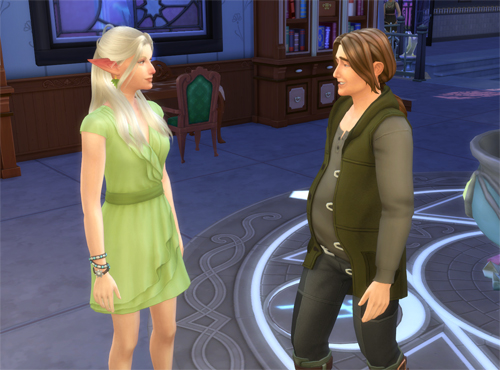 Once she's completed the tasks set out for her and proven her mettle, she becomes a spell caster!
But casting spells, even of the practical type, require study and practice... while poor Enio is in the background trying to learn programming for his own tech job.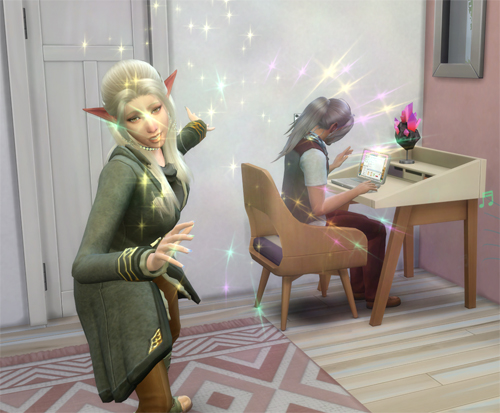 When Iva is not working on her spell casting, she's learning to play renaissance fiddle. After all, she supposed to be the future musical influence in young Amon's life. So someone has to teach him how to play! Even if she doesn't start out playing well...
Once more, poor Enio soldiers through.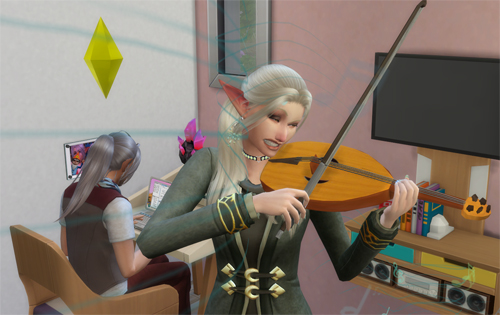 He must not mind at all because it's not that much longer before he finally pops the question!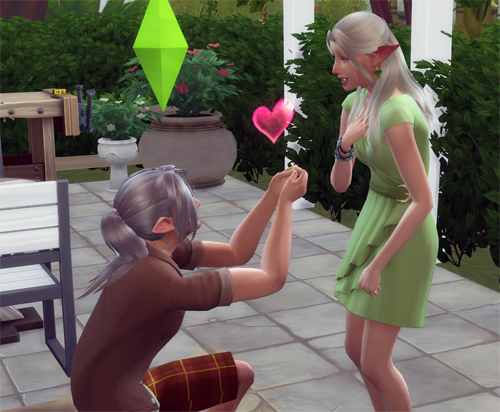 Iva says Yes! There's wedding bells in the air!