Starlight Surprise
Date Posted: December 15, 2019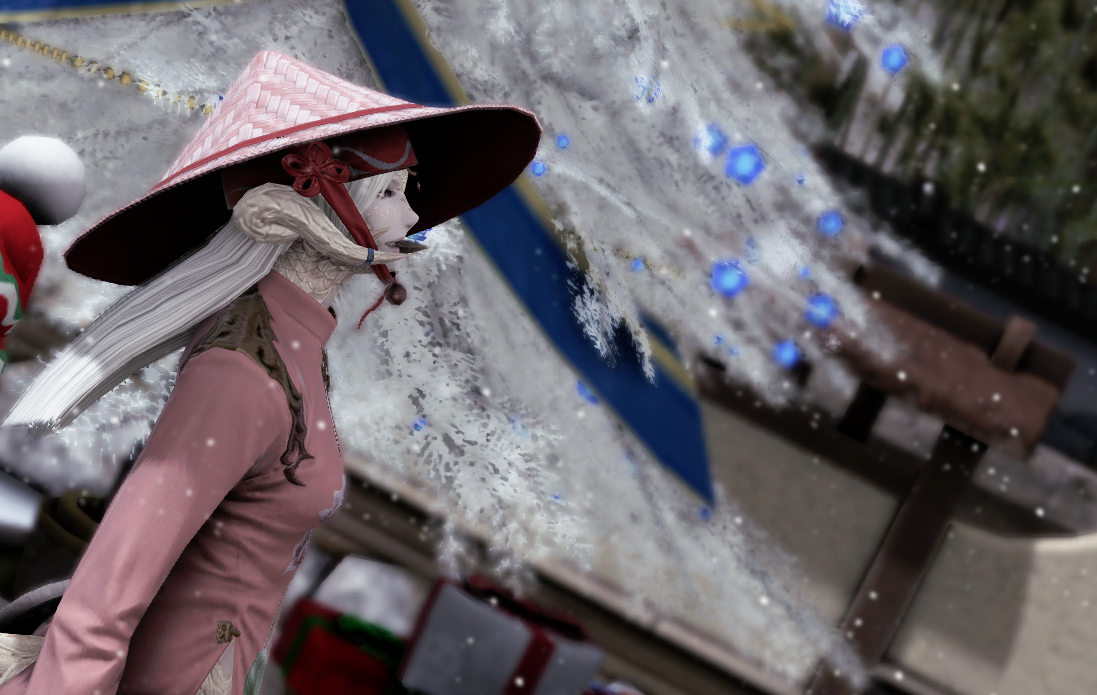 It was snowing in Shirogane when Zuri finally arrived.
Other than that, everything was as she remembered it. The little Free Company house perched atop a quiet hill within the neighborhood that she left behind what felt like so long ago.
When she'd returned to visit her home in Namai, it had not been her intention to stay. But whispers of the restoration of Doma reached her, and she knew that she could not walk away from her people without providing whatever aid that she might.
Zuri didn't know how long that calling would keep her from her Eorzean friends. And while her journey had been one of self-discovery and new paths in life, she was eager to return to what had become her new home in Shirogane.
It just so happened that the very day of her return had fallen on what the Eorzeans celebrated as the Starlight Festival.
As she pushed the door forward, she felt a nervous flutter inside, and her voice wavered a bit when she called, "Hello? Is anyone home?"
The house was quiet, and there came no response.
Had they all gone to observe their festival?
Zuri saw a tall, lovely tree sparking with lights and decorations in the front room. There were packages and even more decorations adorning the skirt around its roots.
"Hello? I'm back!" She called again, peering into the stairwell just in case someone was downstairs.
While the outside was familiar, everything had changed inside their little house. Someone had taken time to decorate and furnish the rooms. It had the feeling of having been lived in – be it friends or family – the house was more a house than when she had left it.
The sound of a door opening caused Zuri to turn around. At the sight of the person stepping out into the main room, she gave a trill of delight.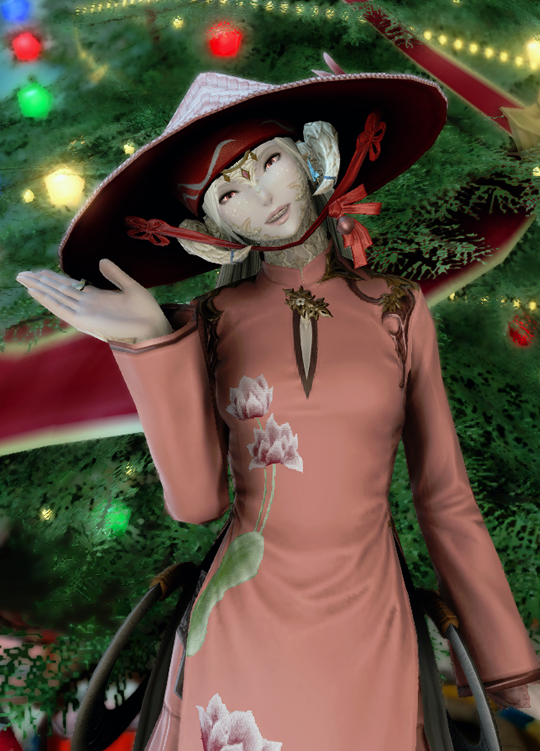 "Amon!" the AuRa breathed, fighting back the urge to rush to her friend. Instead, she gave a bright smile and a wave.
His eyes widened – oh, he wasn't wearing a mask? – and then a beaming, unrestrained smile brightened his countenance.
"Zuri!?" Amon exclaimed, not hiding the surprise in his voice. "How did you…? When?"
That was too much for her to bear. The girl rushed over and threw her arms around him. For once, Amon didn't even complain at being on the receptive end of one of her hugs.
"Happy Starlight, Amon!"