May 2023
Sneaky New Friend!
Posted on: May 9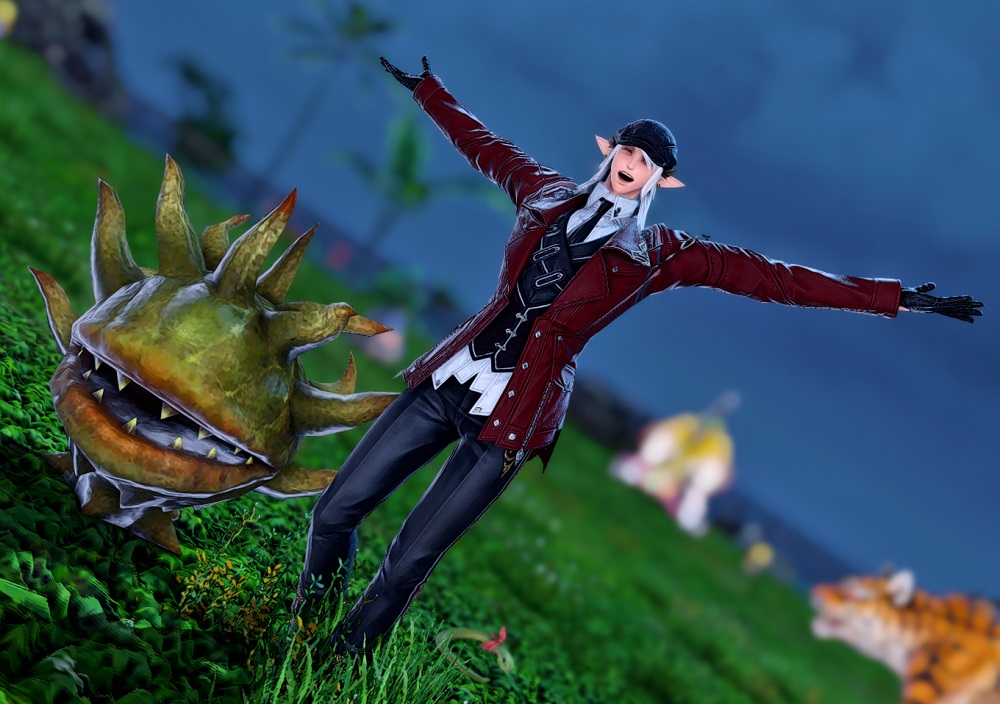 This has been a tricky Bud to catch, but we've made acquaintances now!
Replendent Pick!
Posted on: May 13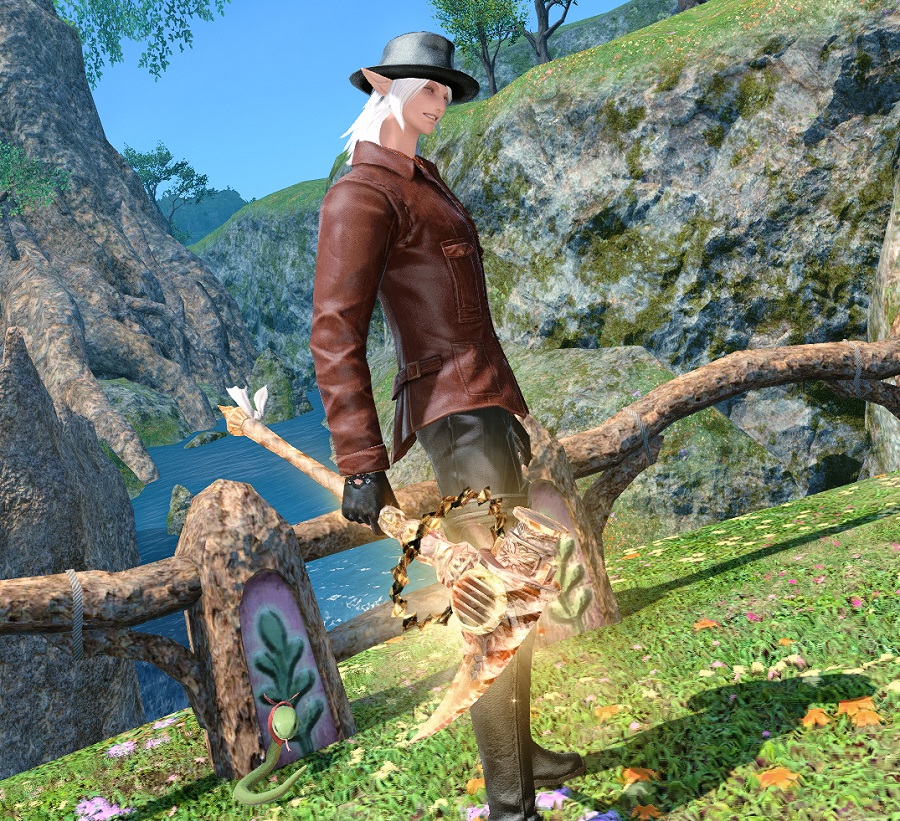 Amon was a little behind on his mining log, but I pushed through to get both the blessed mineking's pickaxe and the resplendent minefiend's pickaxe today!
Pixel Amon
Posted on: May 21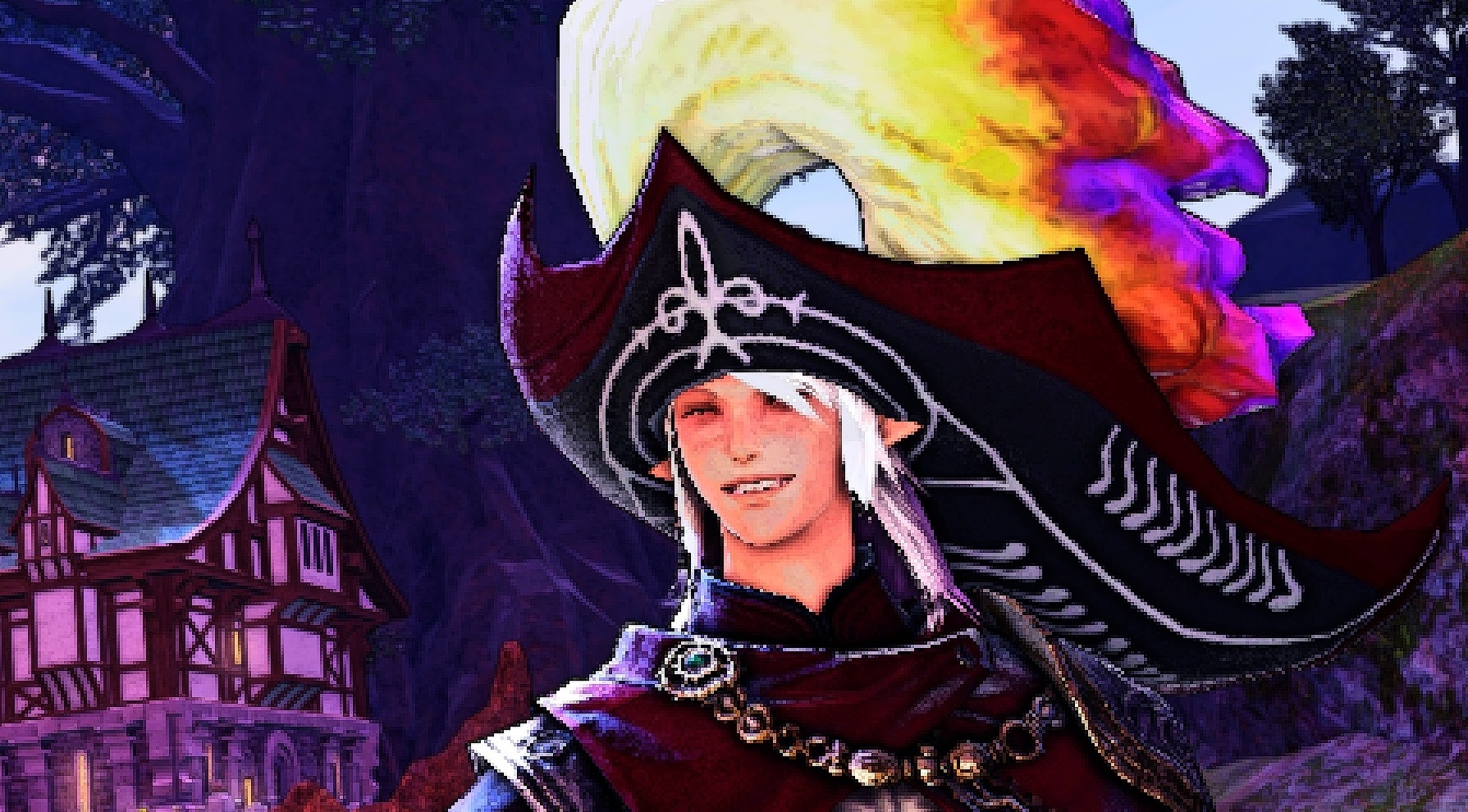 I was trying to get a head start on Junelezen when I ran across a filter that makes pixel art.
Amon Inspo Chart
Posted on: May 26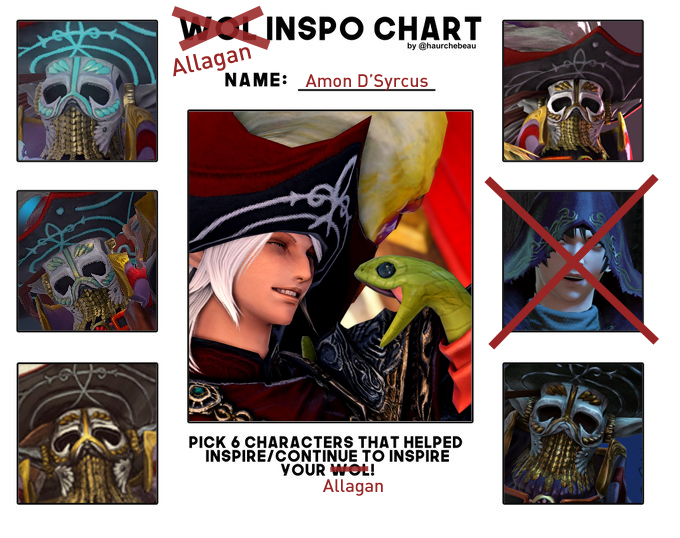 Sorry, Fandaniel. You know you've done something wrong when someone would rather be a clone than be you.
Puffin Friend Unexpectedly Arrives!
Posted on: May 26
Hamm gave up its puffin friend. I shall take good care of them!
Barbie Mugshot Meme
Posted on: May 28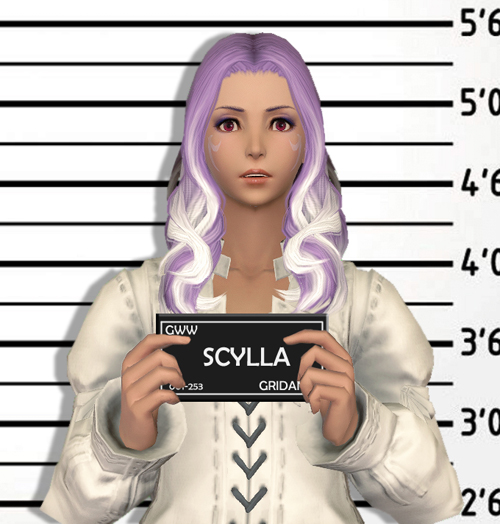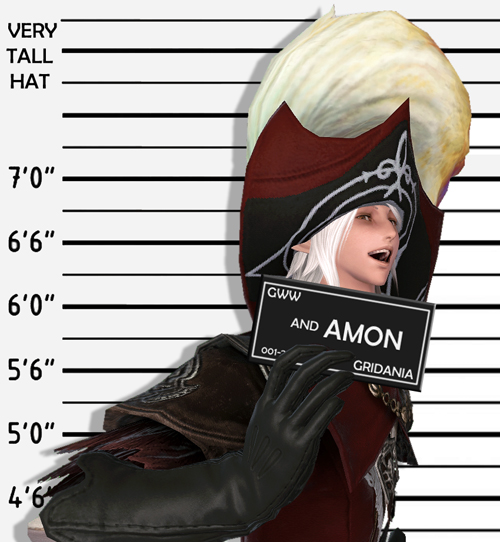 The moment I saw the meme, I knew I had to try this - Amon is always getting in trouble with Gridanian authorities, after all!
{{-Older
Return to Archive
Newer-}}